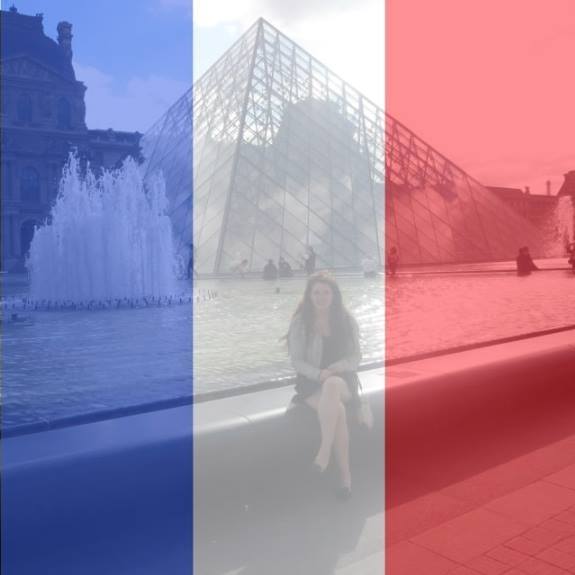 Social media is full of support for France following a series of attacks that killed more than 100 people, for which ISIS has claimed responsibility.
One of the many ways people are standing with the country is with Facebook's new filter, which overlays an opaque French flag over your profile picture.
SEE ALSO: Many Call For Syrian Flag Filter After Facebook Asks Users to Change Photos for France
As of lately, filters of this sort have become a routine way of expressing support on the social media platform. But while this is usually a viral campaign by users (in the case of the U.S. Supreme Court gay marriage decision) and organizations (in the case of Planned Parenthood's 'Pink Out" day), the difference this time around is that Facebook is directly encouraging users to activate the filter.
Facebook is keeping updates regarding the filter change high up on users' newsfeeds and is accompanying each post with a "Try It" button and message that reads, "Change your profile picture to support France and the people of Paris."
READ: WHAT WE CAN LEARN FROM SOCIAL MEDIA AFTER PARIS MASSACRE
When you click the button, a window appears that allows you to adjust the filter for your current profile picture or a different photo, which can be selected easily in that same window. Many are taking this opportunity to not only add the filter, but change their profile images to photos of themselves in Paris. I selected "Change Picture" and chose one of me at the Louvre.
The filter is just taking off, but many began changing their profile pictures to photos of themselves in Paris last night. Users have also been changing their photos to the 'Peace for Paris' illustration by French graphic designer and cartoonist Jean Julien, which has gone viral as a symbol of solidarity following the attacks. Mr. Julien's original tweet with the illustration has been retweeted over 41,000 times.
[protected-iframe id="e9ff9fc9384a4eac7d8a0c0302e52959-35584880-65782705″ info="//platform.twitter.com/widgets.js" class="twitter-tweet"]