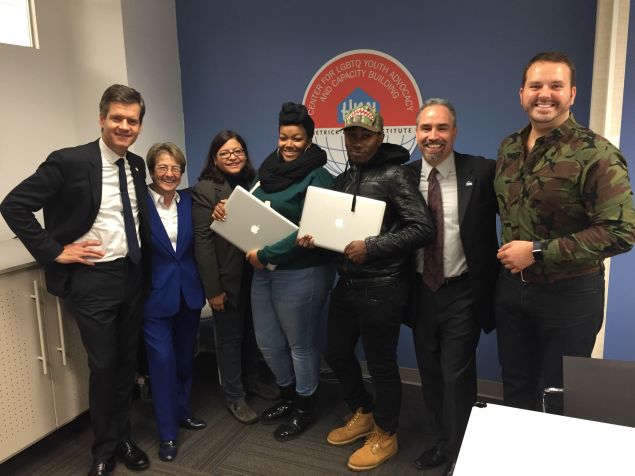 LGBT students don't always feel safe everywhere, and after school they need a place to hang out and get their studies done.  That's why a crowd that gathered at the Hetrick-Martin Institute in the East Village Thursday afternoon to celebrate the donation of 20 MacBook Pro computers from Facebook to the institute.
The social media giant was interested in investing in the community; they have an office around the corner from the Hetrick-Martin Institute.  "It's not just about our platform, but it's also about making sure that the communities where we have a physical presence—that we have an active relationship with the community," Aaron Moses, Facebook's community engagement manager, told the Observer.  He explained the local elected leaders helped the company identify the space.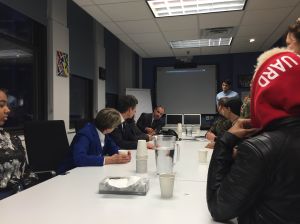 One program that the youth members are involved in at the institute is called "The Peace Portal." The CEO of the institute, Thomas Kever, said it is a safe space in which students both hang out and have access to technology, such as the new laptops. "They deserve nothing less than access to the best technology so that they can further their education," Mr. Kever said.
"I call it Starbucks without coffee," he said.
Youth participants from the institute came to meet the politicians and Facebook (META) representatives, explaining that their technology had become a bit outdated.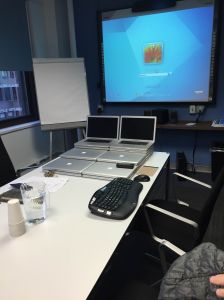 The Hetrick-Martin Institute is dedicated to providing aid to minors in the LGBT community.  The institute provides assistance with legal aid as well as counseling services.
"I think each of us have faced homophobia in public life because we grew up when it was either geographically or time-wise—when it wasn't discussed. There were no TV shows. There was nothing," Assembly Member Deborah Glick, the first LGBT person elected to the New York State Legislature, said. "On some level that hasn't changed. And we keep trying to move that dial so that successive generations are not isolated or in danger and that the full array of opportunities are available to each and every one of you."
The theme of the evening was hope for the the continuing acceptance of the often isolated LGBT youth community.  Mr. Kever concluded, saying, "Thinking on how Facebook and the safety platform can be a powerful tool: why stop at the New York City system? This is something that other cities need to emulate as well as replicate."