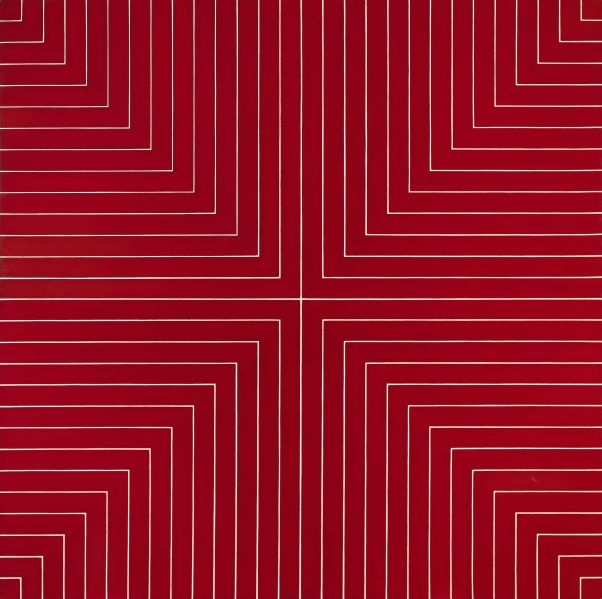 A. Alfred Taubman, deceased billionaire real estate developer and former chairman of Sotheby's, is alleged to have said that his "greatest regret" was that he wouldn't get to see his art collection go to auction. We wonder what he would have thought of last night's spectacle.
His collection, appraised at a record value for a private haul brought to auction—$500 million—is not a conventional one. Mr. Taubman had a long career in the auction business (indeed, he is credited with shaping Sotheby's into what it is today, though he was also convicted of colluding to fix prices with Christie's) and he amassed works, sources said, by picking up what didn't sell or that his house had already guaranteed.
"He was a businessman first, and a connoisseur second," Todd Levin, director of Levin Art Group, an art advisory, told the Observer. As such, Taubman had works by huge artists, but often not those artists' most important works. The pieces on offer at last night's "Masterworks" auction reflected that.
The sale—an important test for the market and for Sotheby's—saw many lots go for under the low estimate. One piece, Jasper Johns' Disappearance I, failed to sell, as bidding stalled at $10.5 million, nearly $5 million below the low estimate. And a long stretch of Egon Schiele lots—Taubman was a preeminent Schiele collector—fared poorly, with one nabbing a mere $500,000, which was half the low estimate.
There were also bright spots in the opening evening sale of the fall auction season, however. Highlights included the $42.8 million smacked down for Amedeo Modigliani's portrait Paulette Jourdain, which had no listed estimates, and the $12 million sale of Frank Stella's Delaware Crossing, which is a record for the artist at auction, nearly doubling the previous record for a Stella. (Was the 79-year-old artist's stock boosted by his sprawling retrospective at the Whitney, which opened this week? Who's to say.)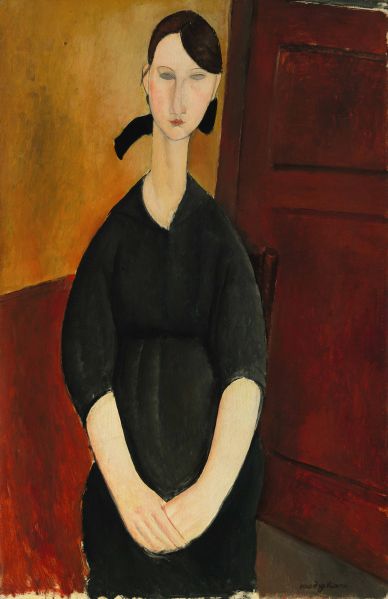 With about 90 percent sold, the auction netted $377 million before premiums, according to Sotheby's. One viewer called these results "tepid." The "Masterworks" sale is the first of four Taubman auctions, the proceeds of which will pay taxes and form a foundation.
"They underperformed, but it wasn't catastrophic," said Mr. Levin. The auction had been closely watched, and regarded somewhat as a litmus test for the art market's stability following the stock market hiccups of earlier this year. And surely, it could have been worse.
There was chatter, both at the sale and on Twitter, that the low estimates in the sale were too high. One source who asked not to be identified told the Observer that estimates "were at the far, far end of reality," and that this was due to Sotheby's maneuvering to secure the collection (and beat out their rival at 20 Rockefeller Plaza).
The risk for Sotheby's came in the fact that in order to win such a large—and symbolically important—sale, they had guaranteed the entire Taubman collection. This put them on the hook if things went south, which, of course, is not unprecedented. Both major auction houses disclosed major losses from over-guaranteeing during the downturn, and much art market anxiety had swirled around the possibility of a similar occurrence prior to the fall sales.
Yet, for Sotheby's, the risk of losing the business of their former chairman's family was too great for them to resist guaranteeing the hefty chunk of cash. In fact, as The New York Post recently reported, the Taubman family, which is at odds, has been criticized for even negotiating to sell the works with Christie's, the executives of which cooperated with prosecutors in the price-fixing scandal that sent A. Alfred Taubman to prison.
Sotheby's President and CEO Tad Smith's take on the sale was strangely equivocating. "I am comfortable with tonight's results, and with more than 400 works still to be sold over the next several months, we are on track to cover most of the total guarantee," he said. "Bear in mind that both the hammer and buyer's premium count towards the guarantee." O.K., we'll do that, Tad.