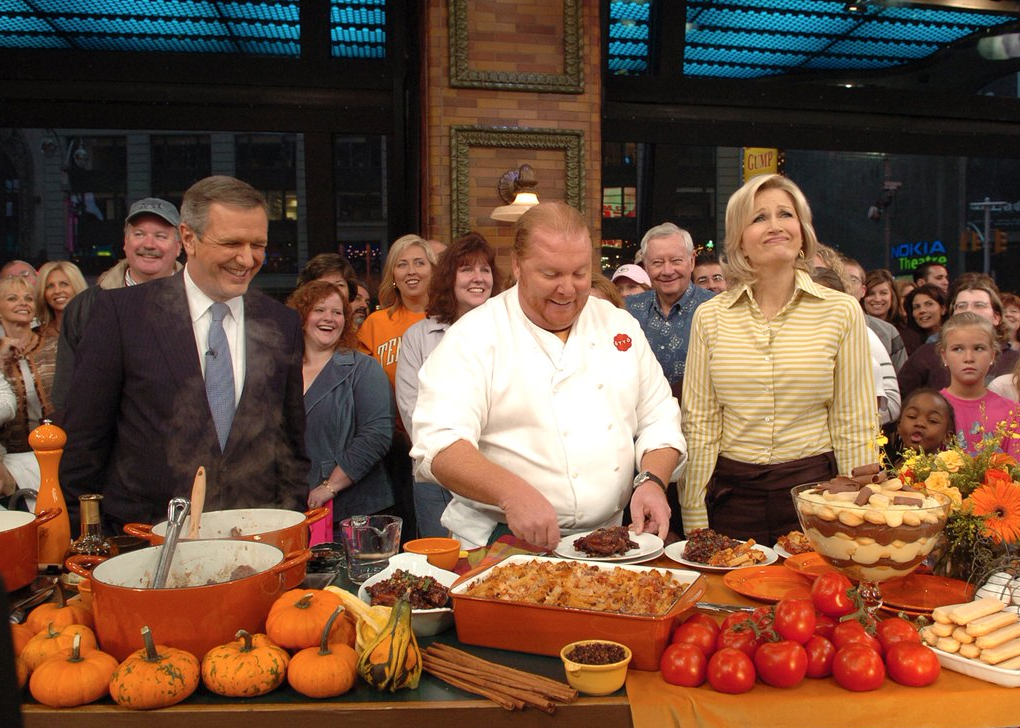 Italian-American chef, writer and media personality Mario Batali owns a few awarded restaurants in NYC, Las Vegas, LA, Singapore and Hong Kong, so you could say he knows a thing or two about cooking.
This Thanksgiving, he's spreading his chef knowledge by helping all of the everyday people turned chefs-for-a-day who are trying to cook a feast. Twitter users have been tweeting questions about how to prepare their turkey and sides, and he's been dishing out advice.
Sure, many of the questions people are asking can be Googled, but different websites often give different answers for these types of things. This is a quick and easy way to get an answer from a guy who you know has the wisdom.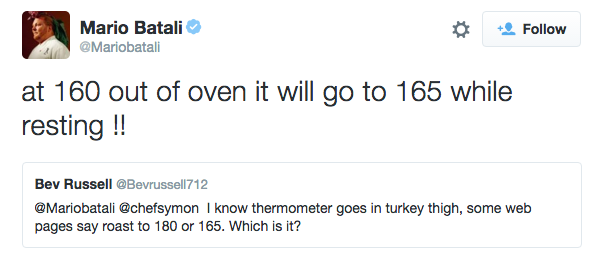 Some questions go beyond technique and seek an opinion or more personal touch.

Since this is the Internet, there have obviously been some joke-y questions as well. We're glad to report that Mr. Batali has quite a sense of humor.