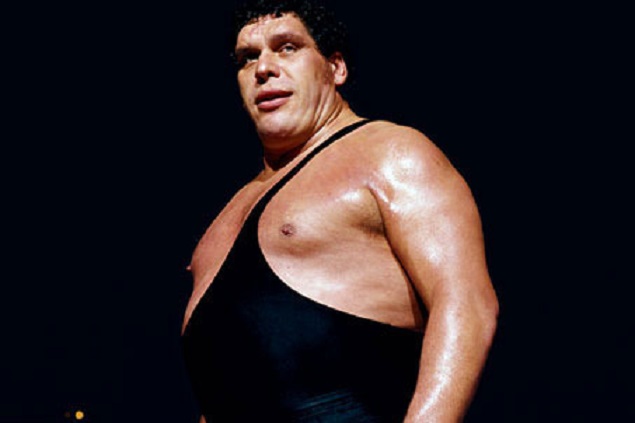 When ESPN announced its messy divorce with Bill Simmons in May, the writing was on the wall for Mr. Simmons' pet project pop-culture site Grantland, for which he served as editor-in-chief for four years. While Grantland's shuttering this week is a topic for debate, it is also a sign that sometimes great things must die so beautiful things may live.
Beautiful things, like an HBO documentary on 7-foot, 4-inch wrestling superstar Andre the Giant.
Let me back up. When Mr. Simmons parted ways with ESPN, he immediately set sails for the greener pastures of HBO, and brought a number of his Grantland colleagues with him. One of those colleagues is ESPN 30-for-30 director Jonathan Hock, whose 30-for-30 doc entries include looks at the "Miracle on Ice" United States Olympic hockey team, and famed North Carolina State head basketball coach Jim "Jimmy V" Salvano. Page Six reports Mr. Simmons and Mr. Hock's first HBO project will be a documentary looking at the life and times of Andre René Roussimoff, a.k.a. Andre the Giant.
For those unaware, Mr. Roussimoff has a life tailor-made for a documentary. Born with a growth hormone defect that caused him to grow upward of 7 feet and five hundred pounds, Mr. Roussimoff was born in France, where he was plucked from the life of a simple yet enormous farm laborer by the world of professional wrestling. While travelling the world in the '70s and '80s as a pro wrestler, Mr. Roussimoff wracked up nicknames like "The Eighth Wonder of the World," and stories of carrying Arnold Schwarzenegger out of a bar and flipping a car in a drunken rage with his bare hands.
In 1987, Mr. Roussimoff was part of the biggest snub in Oscars history, when the academy failed to award him every available Oscar for his portrayal of Fezzik in Rob Reiner's Princess Bride. He died at age 46, in Paris, while in town for his father's funeral.
It really is a shame that Grantland closed, because it was one of the smartest and most well-edited sites on the Internet for cultural commentary. And it is unfortunate that Mr. Simmons, who basically brought about the ESPN you know today, left the company in such sketchy circumstances. Really, I mean it. But, like, HBO is on such a role with quality documentaries. And look at this picture of Andre the Giant holding a normal beer can.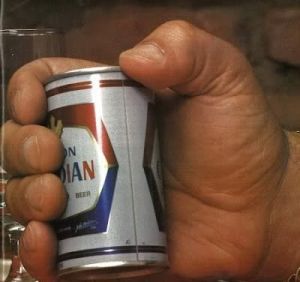 Yeah, no, I'm on board.