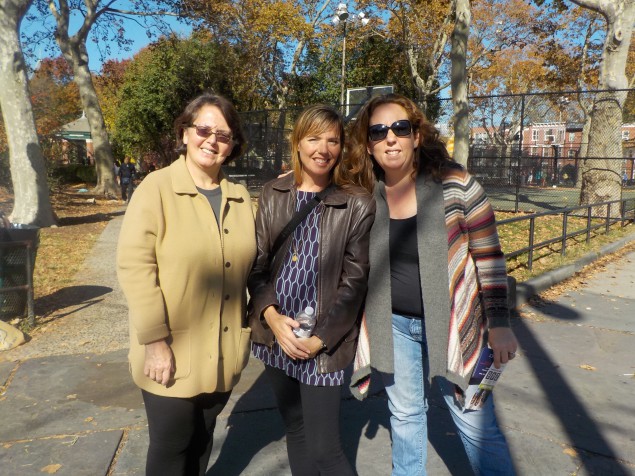 HOBOKEN – Hoboken's Ward 6 race was become increasingly heated over the past few weeks between incumbent councilwoman Jen Giattino and her challenger Assemblyman Carmelo Garcia. Now that it is Election Day, the end of the road is in sight as both candidates hit the streets to make their final push in the ward.
This morning, Garcia told PolitickerNJ that he thinks he can win in Ward 6 but Giattino thinks that he shouldn't proclaim victory just yet.
"If people turn out to vote, I will win," she told PolitickerNJ.
Last week the Hudson County View detailed negative mailings that were sent out calling Giattino "a fraud" and making claims that she "violated the law." Garcia denied any ties to those mailings, which were sent out by a group called Real Democrats for Hoboken.
In mid-October, Garcia attracted some additional unwanted attention when allegations about him sending letters with Assemblyman Sam Fiocci letterhead came to light. In that instance his campaign claimed there was "nothing nefarious." In response to that, Giattino sent a letter to Assembly Speaker Vincent Prieto accusing Garcia of "electioneering."
While both parties are confident they can come out on top, there can obviously only be one winner. Giattino is allied with Hoboken Mayor Dawn Zimmer while the mayor and Garcia have a long, difficult and litigious history.