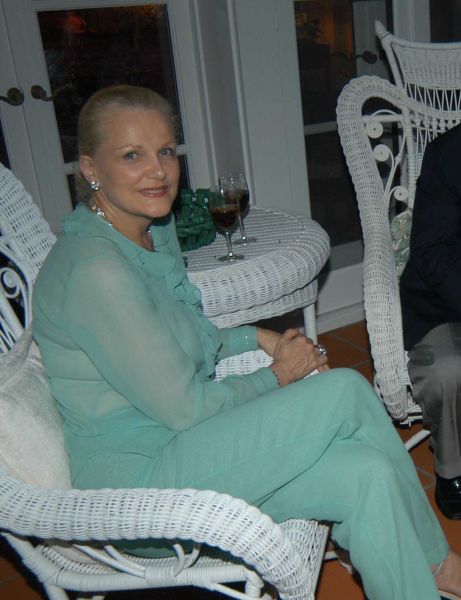 In the spring of last year, a woman once labeled one of "The Glitter Girls" of Toronto's charity circuit made headlines for a far less dazzling reason—allegedly defrauding a wealthy, elderly woman of millions of dollars.
Nancy Tsai was charged with swindling millions from the trust account of her longtime friend Helga Marston, at the time in her nineties, who was declared by doctors to have "zero mental capacity" due to far-along dementia and Alzheimer's.
Ms. Marston, who passed away shortly after the proceedings began, had amended her will, making Ms. Tsai and her daughter the beneficiaries of…well, pretty much everything, including her bank account, a Bentley, a Florida penthouse, and last but not least, a penthouse at 888 Park Avenue.
Fortunately for Ms. Tsai, who was once married to the late billionaire financier Gerald Tsai, the state dropped the case by October for reasons that that included saying the charges couldn't be proven at trial beyond a reasonable doubt.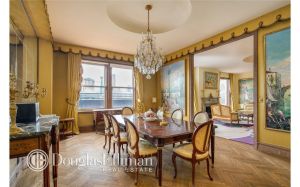 Soon after it was all good and legal, Ms. Tsai decided to put the penthouse on the market—in May of this year, asking $8.5 million. Perhaps it simply had too many memories. Or, more simply, because "It was left to her, and she decided to sell it in an estate sale," Douglas Elliman broker Daniela Kunen, who had the listing, told the Observer. "She never moved in."
The rather…complicated history of the two-bedroom, 2.5-bath abode didn't seem to scare off potential buyers, as it was promptly scooped up for $8.13 million by Jonathan and Anne Boucher.
Ms. Kunen cited "the building itself, the high quality of service, the apartment itself. The location of the building," as attractive points to its new owners.
"It is so hard to get a prewar co-op," she opined, and this one has "spectacular views in a building of that quality."
The five-room co-op has a gallery with parquet de Versailles flooring, a fireplace in the living room, and French doors that lead out to the terrace.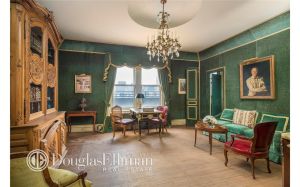 The last inhabitant of the somewhat old-fashioned (or traditional, whatever your taste may be) prewar penthouse had a penchant for yellow—the walls of the living room, dining room, and entry gallery are all done in the…um, sunny shade. It doesn't look like renovations to this home were included in Ms. Tsai's much talked-about spending spree, which included chartering a private jet.
There have been "no renovations or anything since it was left," according to Ms. Kunen, and the listing does add that one should bring "your imagination and your architect to create the home of your dreams," so there seems to be some awareness as to the…unique style the home is currently decked out in.