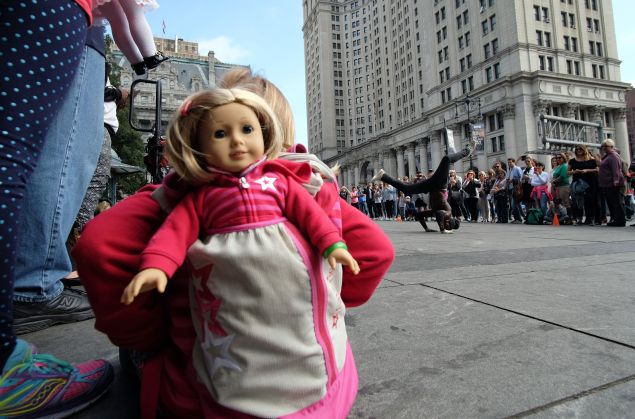 Thirty-eight years ago, Rob Chasteen-Scheer entered foster care at 10 years old, carrying his belongings in a trash bag to what would be the first of many homes he would live in during adolescence. At 17 he was again homeless, and joined the military to "make something" of himself. He now works as a Senior VP for a Real Estate Appraisal firm. Mr. Chasteen-Scheer had distanced himself from his experiences in foster care until six years ago, when his partner and now husband, Reece Scheer, decided to adopt a child.
The couple went to Child and Family Services, who advised them there was a two year waiting list and suggested fostering to adopt. As of 2014, over 400,000 children were in the foster care system in the United States, with over 100,000 of those children waiting for adoption. Many children are never adopted and are left to fend for themselves once they age out of the system. Rob and Reece decided to foster to adopt.
Maybe if we start off by telling these kids we care more about them than a trash bag, we could see a difference in statistics.
Six months after finishing the required processes to become foster parents, they received a call asking if they wanted to meet a brother and sister in need of a home—Makai, age 2, and Amaya, age 4. They were told Makai was never going to speak, and would probably never walk without braces on his legs due to severe tibia trauma from fetal alcohol syndrome. This would be the third home for the two children in less than three months.
When Amaya and Makai arrived, all of their belongings were transported in a trash bag, reminiscent of how Mr. Chasteen-Scheer carried his things when he was a child. "It was sad for me to see that for all of these years, a system I grew up in was still allowing kids to carry trash bags," said Mr. Chasteen-Scheer. "These kids have a hard enough time losing everything they know. Whether their parents are good or bad, that's really nobody's judgment. We just have to realize these kids love their parents because they're their parents and to put them in a system that gives them nothing more than a trash bag, my husband and I couldn't believe it."
A few months later, another call came through, asking the couple if they would like to meet two babies, brothers who needed a home. They adopted the brothers, six months old and eighteen months old, who also arrived with trash bags.
One Christmas, Mr. Chasteen-Scheer transformed his company's annual toy drive into something to help beyond the holidays.
"Two years ago, when it was time to do a toy drive, I said, 'We do this every year, we're all fairly privileged, we feel good at Christmas time because we give to some kids who need some toys, and feel good about it because we did something good for the community, but forget all about them on December 26th.' I told my employees about the trash bag story. So we decided to make comfort cases filled with essentials for foster care kids, such as pajamas, toothbrushes, blankets, and other items. Expecting to be able to do it for only about 200 kids that Christmas, we made cases for 1,500."
It's not about a black girl with two dads. It is about kids in foster care carrying trash bags.
With momentum and help of sponsors, Mr. Chasteen-Scheer turned the idea into a 501c3 non-profit called 'Comfort Cases'. The volunteer-based charity made 7,000 cases last year for foster care children.
Mr. Chasteen-Scheer added, "Only three percent of foster children will ever go to college. Over eighty percent of the kids in our juvenile detention centers have been in contact with the foster care system. Maybe if we start off by telling these kids we care more about them than a trash bag, we could possibly see a difference in those statistics."
Recently, their daughter, Amaya, was chosen for an inspirational story by American Girl Magazine, a publication run by toy company, Mattel, with their popular doll line.
The article is written from the perspective of Amaya, focusing on her experiences as a foster child, and is featured in the November/December 2015 issue.
100 Million Moms, a project of the Mississippi-based American Family Association criticized the article and the magazine for running it on their website, accusing it of "attempting to desensitize our youth by featuring a family with two dads," adding "scripture says multiple times that homosexuality is wrong, and God will not tolerate this sinful nature."
The American Family Association has been labeled a "hate group" by the Human Rights Campaign and the Southern Law Poverty Center for the large part of their work focusing on opposing homosexuality, which claims two million supporters across the country.
In response to the criticism, Mr. Chasteen-Scheer explains the organization made people more aware of the need to talk about foster care.
"It's not about a black girl with two dads. It is about kids in foster care carrying trash bags. I was at church today with my kids and the minister was talking about turning the other cheek and not talking back when people say negative things. That's not what you should do," he said. "People need to stand up and say this is not acceptable for people to talk like this and to judge other people by a picture. Nowhere in the article did they say 'Amaya had two dads', nor did they say that Mattel or American Girl stand behind gay marriage. It was a picture of my four beautiful children with my husband and I that started all of this. I think people need to stand up and talk about how this is not right or acceptable. By doing that, one person at a time, we're going to change these opinions. I know there were people last week who never met a gay family before let alone met four African American kids with two white dads, and they've written to us and donated to us saying, 'You've changed how we look at things.'"