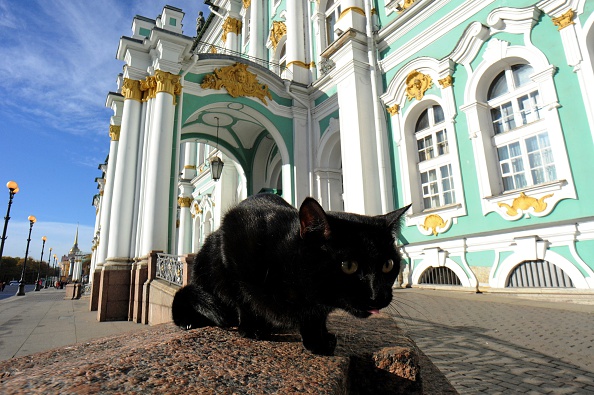 The State Hermitage Museum in St. Petersburg is home to some of the world's most valued treasures—as well as about 70 cats.
While the museum's feline residents are not permitted inside the galleries, they actively patrol behind the scenes and keep the institution rodent-free.
The cats first took up residence inside the Hermitage well before it was a museum, in 1745, when Empress Elisabeth put out a call for the "finest cats of Kazan," to help catch mice in what was then a palace, according to an article by AFP.
Later, under the rule of Catherine the Great, the cats earned the nickname the "Winter Palace cats."
Through war and famine, the cats' population has ebbed and flowed, and today there are enough that the museum has recruited help. Staffer Irina Popovets is dedicated to taking care of the animals.
Cats are often brought to the museum by owners who can no longer care for them, Ms. Popovets said. And since they've gained a cult celebrity status with visiting tourists, a website has been set up by the museum for people who may be interested in adoption—of whom there are plenty.
"It is an honor to adopt a Hermitage cat," Ms. Popovets told one potential cat owner.
The next step for the cats, museum director Mikhail Piotrovsky told the AFP: "Given the Hermitage cats' popularity, we have decided to kickstart a process to copyright their name."