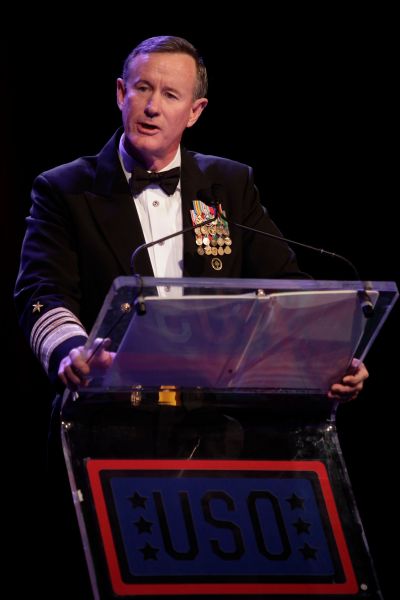 Soon the Democrats will be in a panic. Hillary Clinton is more than 20 points ahead nationally and Bernie is only two up on her in fateful New Hampshire. Hillary, the "inevitable" candidate, has virtually won the Democratic nomination. But the country is in a moment of great transition. President Obama brings us to the end of the "Kennedy half century" and to the edge of something vast and new. Something which will likely in time bring a new dawn, but today is still unseen and unseeable. Instead, mayhem beckons.
A second Clinton "co-presidency" could bring America to an existential season of discontent, something similar to what occurred in the "bloodless revolution" in England of 1688: a kind of cultural revolution which tells a people once and for all, what kind of country they will have.
That the future could fall into the hands of Hillary Clinton brings a chill. As recent presidential contender and former Democratic Senator from Virginia Jim Webb wrote recently, she is the "member of a powerful, moneyed dynasty whom at this point most Americans do not trust and half do not like."
With some legitimacy, as the world outside closes in around us now and much of the blame goes to Secretary of State Clinton.
The Democrats have no lifeboat. They have only Hillary.
"Our almost-certain Democratic nominee has failed every major foreign policy test of the past 13 years," Mr. Webb wrote this past week in the Washington Post. "She voted in favor of the Iraq war, one of the greatest strategic blunders in our history. She has touted her role as a principal architect of the predictably disastrous intervention in Libya. She supports the nuclear agreement with Iran, which has further destabilized the balance of power among Iran, Saudi Arabia and Israel and encouraged Russia's greater role in the region."
It is no secret that the exotic and charming Barack Obama rode to a quick victory as if out of nowhere almost eight years ago because America decided to take a chance on the unknown. It was risky business, but the alternative was Hillary Clinton. Mr. Obama was and still is the unHillary, and hopes today present themselves for another. Thus the sudden appearance of the aging Vermont socialist and old-school Brooklyn populist, Bernie Sanders. But Bernie is no Obama, and the Democrats today are stuck with Hillary.
Throughout the creative turmoil in the Republican primary season which appears to be stabilizing now, former Massachusetts Governor Mitt Romney has been a stabilizing factor for conservatives, silently in the wings as if in a little lifeboat, lest it all fall apart. They could always turn back to Mitt.
The Democrats have no lifeboat. They have only Hillary.
His myth must be seen and celebrated. It is the legacy of the undefeated and one essential to the rising soul of America.
But the Democrats may have an ace up the sleeve in the person of Admiral William McRaven, formerly of the United States Special Operations Command and today chancellor of the University of Texas System. If the name doesn't ring a bell, Mr. McRaven was in command of the Special Ops Navy Seal team that tracked down Osama bin Laden, brought him to a quick death and dropped him unceremoniously into the sea. What is also interesting is that he became a kind of celebrity again in 2014 for a commencement speech he gave at UT Austin, which some have said was the best college commencement speech ever heard in a lifetime of listening.
It has long been rumored that he left his job at Special Ops and took the position of chancellor of the UT system to prepare for a possibe job ahead as President Hillary Clinton's Vice President.
Listen to that commencement speech. He is an incredibly quick study. He is an enormously appealing individual. Said The Hill when he took the job at UT:
McRaven touches a mythical cord. He is warrior unbeaten and unbroken; did not crash the plane, did not lose the battle, was not taken prisoner. A soldier who personifies an intrepid mythic legacy more in the vein of some in our mother culture; T.E. Lawrence or even Lord Nelson at Trafalgar come to mind. McRaven countervails bin Laden and 9/11, replacing the terrorist's mythic power with his own inspired and positive karma. His myth must be seen and celebrated in that regard, as it is our myth. It is the legacy of the undefeated and one essential to the rising soul of America.
We need these archetypes. He has appeared recently with a message of some urgency in a Charlie Rose interview.
"In my 37 years, when I look back on the threats we have had to deal with, I see a very perilous situation right now," Mr. McRaven told Mr. Rose. "As ISIS begins to gain momentum beyond where they already are, it really does create problems for not just the Middle East but you see the surge of refugees and immigrants into Europe, and this is a major problem for the Europeans… But the United States is going to have to take the lead."
"I am not running with Hillary," he emphatically told The Daily Beast last year. But rumors persisted, they commented, "no matter how many times he or his spokesman deny it."
It is a wish, perhaps. Military leaders of major commands from George Washington to Dwight Eisenhower have always been considered in the first rank for the Presidency, especially in times of turmoil. And the Democrats need a lifeboat.
Forget VP. How he would feel today about running for President?