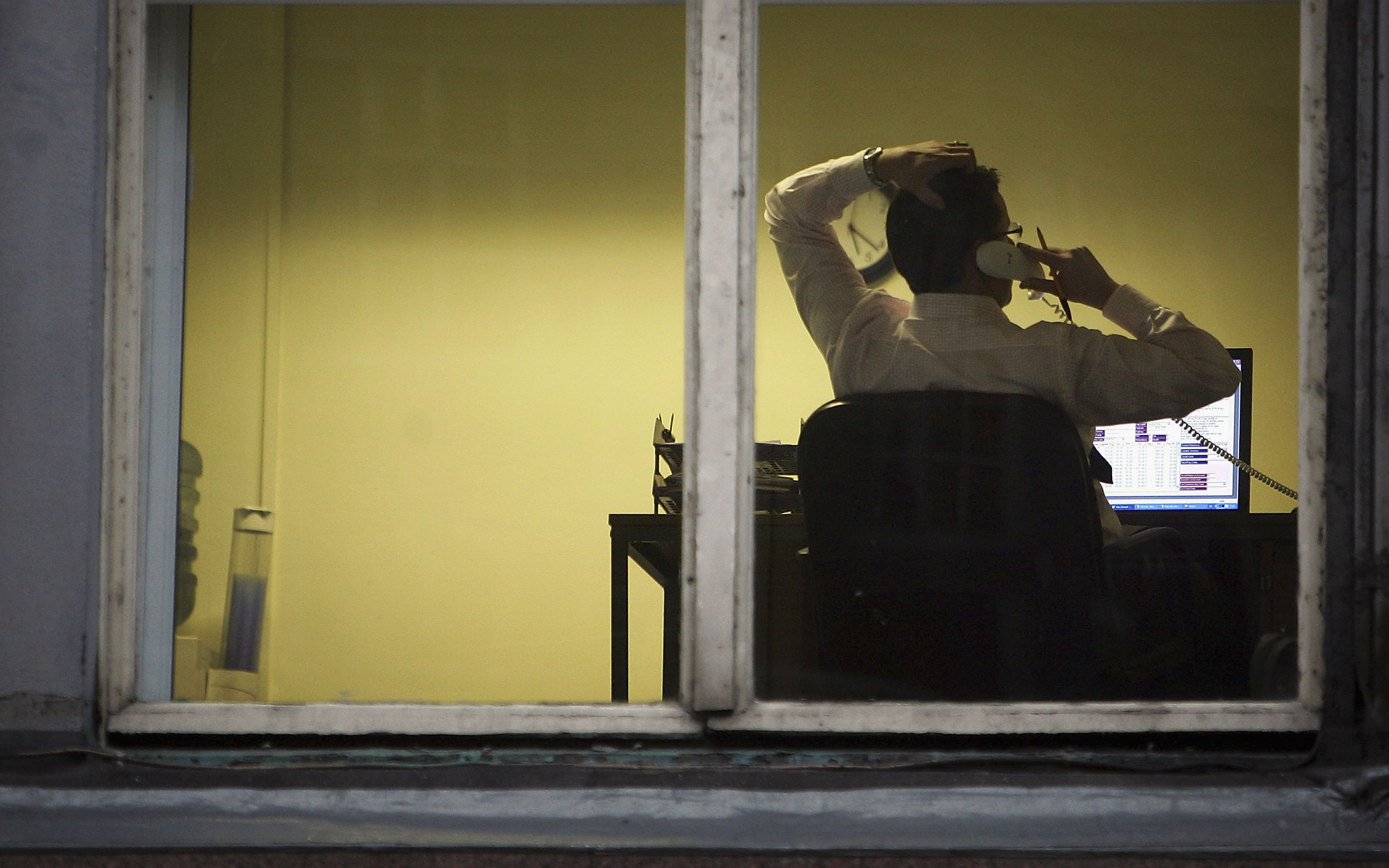 We've all heard the horror stories of Comcast's customer service, but what other companies are miserable to call? And is there a way to cut your wait time?
Dylan Grosz, intern at Apartment List/genius who brought us six scientifically tested hacks for increasing the size of your Chipotle burrito by 86 percent (for free), went through a grueling process to find out. He spent 25.7 hours on hold for an experiment to break down customer service wait times.
"I went around the office to ask which industries I should test, and as I should've expected, there was a resounding 'cable companies!' he wrote in a blog post. "I then thought of other industries that we as a human race use frequently: airlines, DMVs, hotels, etc. In each industry, I chose four to five of the biggest companies, numbering at about 50 companies total."
He called each of the 50 companies six times and took the average of the wait times in order to compare the data. Here's how the different industries faired. Surprisingly, cable companies aren't the worst.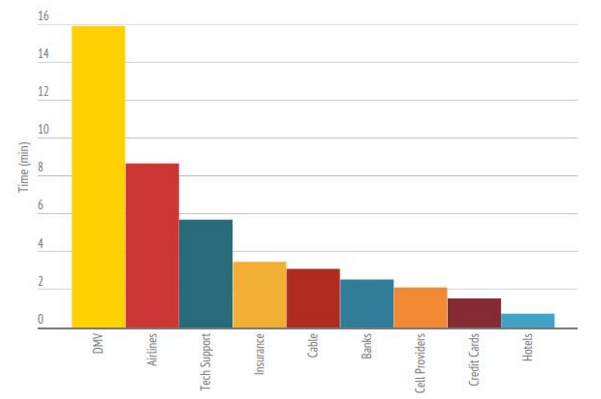 Things get even more interesting when you look at the companies individually. We'll start with the DMV offices, whose California office had an especially grueling wait time Their office kept Mr. Grosz on hold for nearly an hour, which surprised him despite being warned by co-workers' that he might as well start an episode of Mad Men when he dialed.
Mr. Grosz also tested the hold times for popular airlines. Overall, the industry faired well with an average wait time of eight minutes and 39 seconds. But if you hate waiting, you might want to stay away from American Airlines.
Surprise, surprise! A look at cable companies showed that Comcast keeps callers on hold the longest.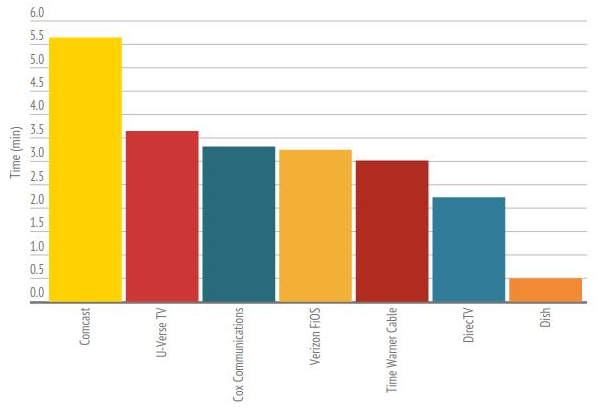 Popular hotel chains appear to be very consistent. Each of the five tested averaged about a minute or less, and Hyatt clocked in at an astounding seven seconds.
Mr. Grosz had heard rumors that dialing zero aggressively can shorten your wait time, so to find out, he called each of the 50 companies again. He compared the wait times for when he simply waited to when he dialed zero aggressively, and it turns out that it works for all industries except one: the DMV. Overall, the "zero" hack reduced his wait time by 59 percent.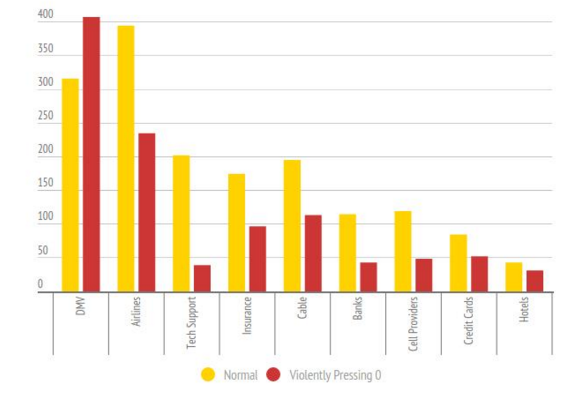 So there you have it—you can cut your hold time by more than half by hitting zero over and over again.