"I so admire Picasso's unwillingness to be predictable," Cate Blanchett admitted to Lynn Hirschberg, who was interviewing the star for the cover of W's December/January issue. If you think about it, Picasso's unpredictability is ironically similar to the actress's approach to fashion. She often hits the red carpet in elegant, fluid frocks by Alexander McQueen and Giorgio Armani, but she still she stuns in unexpected pantsuits by Alexander Wang and Edun.
Which is clearly why Ms. Blanchett has been chosen to front the glossy's annual art and fashion issue.
Within the pages of the editorial, shot by Tim Walker, Ms. Blanchett dons custom designs by Prada, Stella McCartney and Alberta Ferretti, alongside off-the-rack frocks and coats by Comme des Garçons and Dior. The concept of the shoot was to have the on-screen chameleon transform into Antoine de Saint-Exupery's Little Prince. The result was a pretty accurate depiction of that.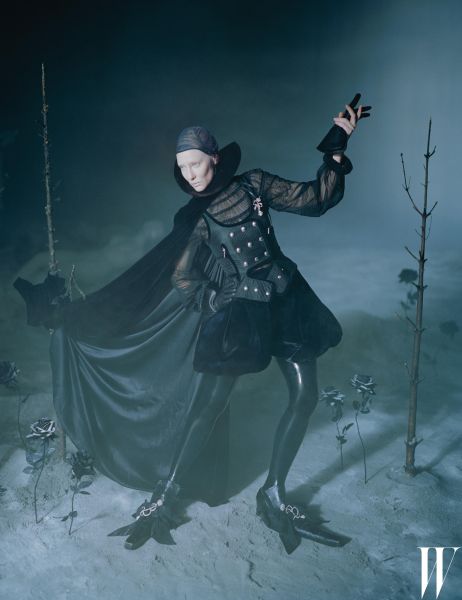 Right?
While discussing her most recent role in the flick Carol, Ms. Blanchett touched upon the controversy that arose from her depiction of a lesbian in the 1950s. Quite naturally, she was outraged. "In 2015, the point should be: who cares if I had lesbian relationships or not?" she demanded.
On a lighter note, she also brought up the brilliant intersection between fashion and film. But not along the vein of red carpet style, rather in the way that costumes can add to the intrigue of each role. "In Blue Jasmine, clothes illustrated my character's demise. If I can pair a Birkin bag with a knockoff sweater from Walmart that looks like Chanel, I can subtly reveal the character, and I don't have to play that emotion."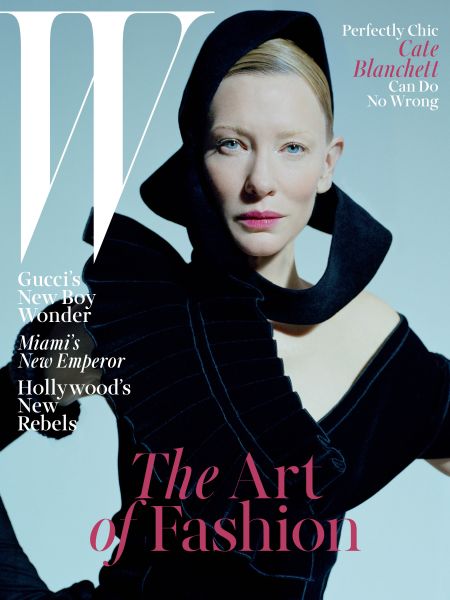 Head to W to read the interview in its entirety and click through all the images from the photoshoot.