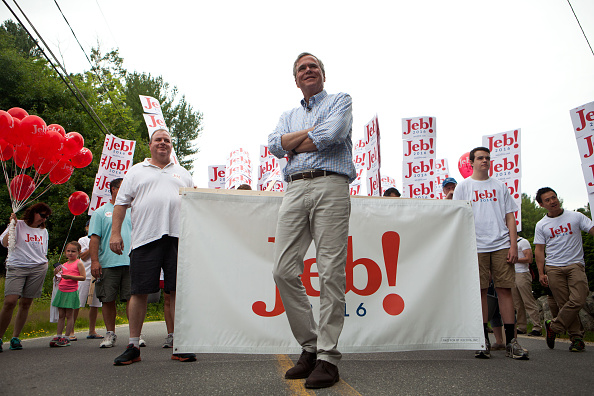 An internal campaign document uncovered by U.S. News & World Report reveals that Republican presidential candidate Jeb Bush is planning to host a fundraiser at the "trendy" Art Basel Miami Beach fair in December. The flyer for the event, "Pop Art, Politics & Jeb," features a Shepard Fairey-esque portrait of the former governor.
Los Angeles public schools receive a dismal grade for arts education, with only 35 out of 700 schools achieving an "A."
Artnet News critic Christian Viveros-Fauné takes issue with The New York Times' profile of Brooklyn Rail editor and publisher Phong Bui. He alleges that several of the publication's early founders were incorrectly left out of the story, including Mr. Viveros-Fauné himself.
What is likely the oldest known art in the British Isles has been unearthed in Jersey.
London's Victoria & Albert Museum rejected the chance to exhibit Margaret Thatcher's clothes.
An exhibition of outsider art in Shanghai is working to dispel taboos about mental illness.