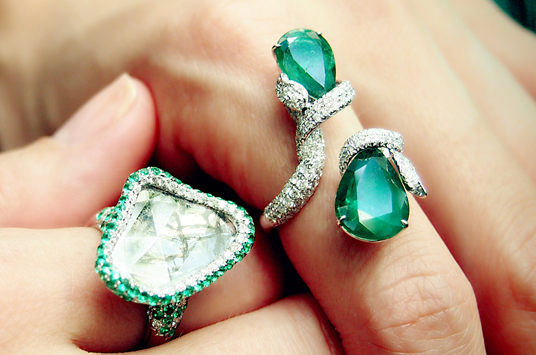 New Yorkers have come to expect everything hand-delivered to their home, whether it's glam squads or green juice. For those who fret about investing in fine jewelry online without knowing how the piece will fit and feel, there's a new solution.
Fine jewelry e-tailer Plukka is revolutionizing how people shop for jewels with #PlukkaInPerson. Their View On Demand (VOD) service, launching December 1st, will let people try on their jewels in the comfort of their own home. Simply click VOD for the opportunity to have all the jewelry you've been lusting after come over for a visit.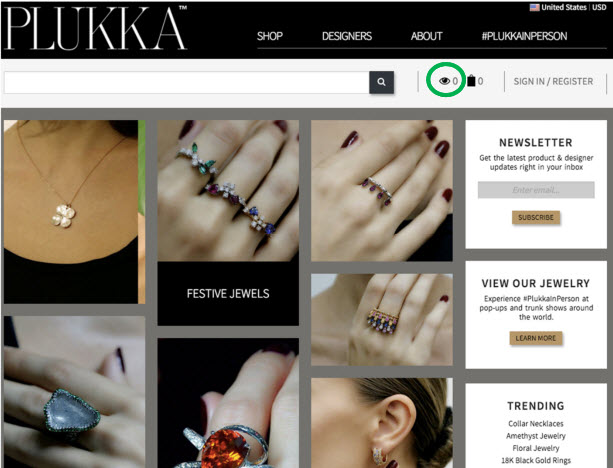 With the press of the VOD button, a consultant will arrive at your apartment with five items, or up to $15,000 worth of jewelry, that you selected online. You verify your ID so a neighbor doesn't reap your spoils, and then take your pick during a 45 minute private appointment.
Plukka Founder and Creative Director Joanne Ooi says, "Our View On Demand service is an innovation resulting from actual, cumulative on-the-ground experience selling fine jewelry both on and offline." There are so many instances when jewelry look completely different online than on your body. With Plukka, there's no risk of a bangle that's too lose or earrings that are too long. It's gorgeous and glamorous instant gratification.