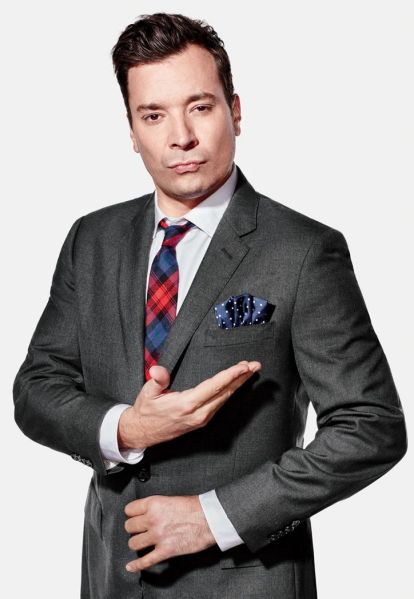 When you think J. Crew, perfectly preppy buttoned-up types in gingham shirts automatically come to mind. Put Jimmy Fallon in one of their campaigns and it's holiday shopping inspiration for everyone. The only improvement would be an appearance from his suit and tie loving best friend, Justin Timberlake.
[youtube https://www.youtube.com/watch?v=Y68MOAf0bkk&w=560&h=315]
In a new video, Mr. Fallon introduces the world to the limited edition Pocket Dial, an iPhone case that doubles as pocket square. If your grandfather insists on clipping his oversized cellphone to his belt, this gift is a necessity. It's far superior to DIY crafts for Christmas, like gluing pocket squares onto iPhone cases, which Mr. Fallon says he originally tried.
Jimmy Fallon's campaign is even better than Drunk J. Crew, especially since it helps people give back. One hundred percent of the proceeds will be donated to The David Sheldrick Wildlife Trust to protect elephants from ivory poaching.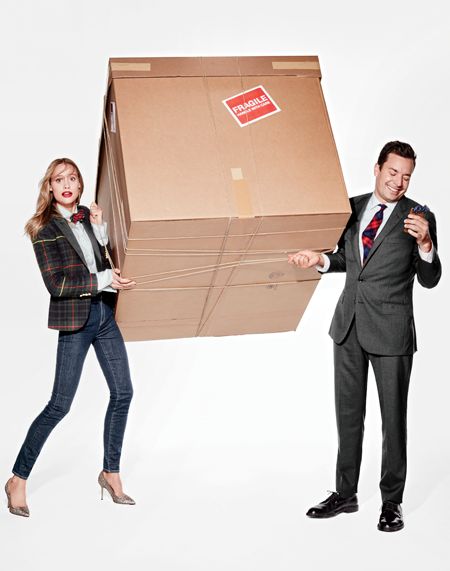 Mr. Fallon brings the same enthusiasm he has for his interview subjects to menswear. Whether you're searching for a gift for your husband, boyfriend or Secret Santa assigned co-worker, anyone who has a phone and wears a suit could benefit from this J. Crew creation.