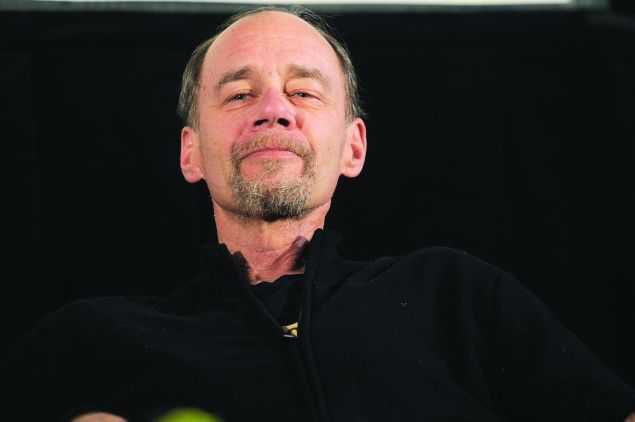 Nine months after David Carr's death, his impact is still being felt at the New York Times. The paper announced the two-year David Carr Fellowship, open to journalists pursuing any field of interest, in September, and today it announced the deadline for the fellowship has been extended to December 1.
Along with announcing the extension, the Times also uploaded a feature called "What David Carr Taught Us," in which various young journalists shared how Mr. Carr inspired them.
"David Carr was my friend, my brother at arms and my teacher," Ta-Nehisi Coates, national correspondent for The Atlantic and author of Between the World and Me, wrote. "He was, quite simply, the greatest journalistic influence on my life and the greatest teacher of the craft that I've ever known."
"David taught me to be exceedingly fair and polite, to never set out to make enemies, but he also tried to give me the confidence to upset the status quo, if that's where the reporting took me," wrote Amy Chozick, a Times political reporter covering the Hillary Clinton campaign. "'You have to break some eggs to make an omelet,' David would say."
The most poignant words came from Erin Lee Carr, a documentary filmmaker and Mr. Carr's daughter.
"Sometimes I would take notes when we spoke," she wrote. "I looked into my notebook from a year ago and it said 'Ask questions, but ask the right questions.' "
Mr. Carr certainly asked the right questions—and given the success of her film Thought Crimes, it's clear Ms. Carr followed in his footsteps.