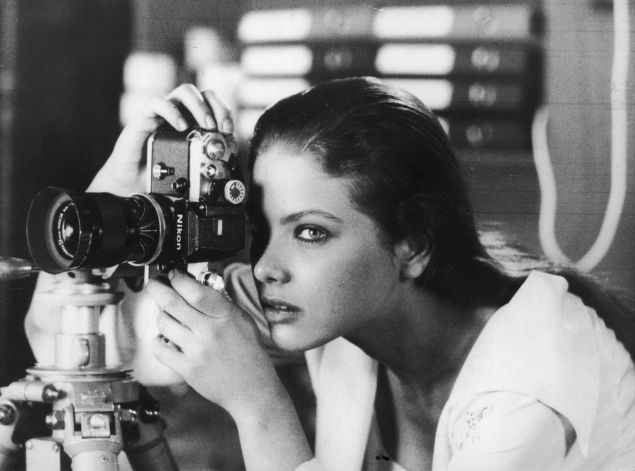 "[There are] basic things that break your spirit," said investigative journalist, Michael Moynihan, a guest on the podcast News Whore with Mandy Stadtmiller. As a less famous writer, I listened with interest and envy as he spoke of his credentials, which included print, television and book deals. However, when the topic turned to remuneration, the playing field was suddenly level.
"I had seven or eight invoices outstanding for pieces I'd written," he continued on about making a multitude of follow up calls that caused him to feel like "a jerk asking for something you're owed." Mr. Moynihan confessed that a favorite piece of writing was a "deliberately horrible" email he sent to someone whose check was yet to be mailed. "I got paid the next day."
Regardless of the fact that the New York State Department of Labor's recent release (October 15, 2015) reveals that in September, New York City's unemployment rate dropped over the month, declining from 5.4 percent to 5.2 percent, making this the lowest unemployment rate since May 2008, there are still plenty of people trying to make a living per diem.
My emails end up in Spam, get missed among the inundation of correspondence, or are simply forgotten due to what are considered more pressing matters.
Twenty years ago when I left my 9-to-5 for contract work and stay-at-home motherhood, I knew that the first and fifteenth of each month would no longer be significant to me. But in 1995, invoices were paid in 30 days; on very rare occasions I waited 45. Two decades later, it's a crapshoot and totally dependent upon whom you work for. I have two clients who pay me via PayPal, the same day, or within a few days of receiving my bill. They are an anomaly.
On the other end of the spectrum, there are the small, privately owned firms whose mantra is, "We can't pay you until the client pays us." You'd think my saving grace would be the major companies with payroll departments whose rule of thumb is between 45 and 90 days, but no. My charges get forwarded to accounting by the people I've done the work for. My emails to them though sometimes end up in Spam folders, or get missed among the inundation of correspondence in employers' inboxes, or simply forgotten about due to what they consider more pressing matters.
According to the Freelancers Union in an article as recent as July, 77 percent of consultants report issues getting paid at some point during their career and 40 percent said they got stiffed in the last year. This adds up to an average of $6,000 in lost income per year.
Then there are the countless hours spent chasing down payments, which means you aren't working and thereby lose revenue.
Another writer was right there with me, because it was assumed her prominent parents would pay her bills until her checks showed up.
Allow me now to add another layer to the problem. When it's finally time to pay the per diem workers, there is often a hierarchy you don't hear about involving the perception of "need." I've been tossed to the back of the line because I'm married and my husband has a job; hence, with a paycheck already coming in, the assumption is that I can wait and/or that what I make is just "mad money."
"I just sent you a check for $1,600," read the email, with the kicker: "Go shopping!"
No, this wasn't a cute birthday note from my old Aunt Betty, but a rather condescending and presumptuous missive from an executive, who happens to be a woman; adding insult to injury. She was giving me the heads up that the long-overdue check she owed me was indeed on its way. My relief that I was finally being paid was eclipsed by my anger over her directive as to how I should spend it. I don't normally believe in biting the hand that feeds me, or making excuses for myself, yet replied: "Actually, I'm putting it towards my daughter's tuition payment." This was my non-confrontational way of reminding her that what I earn is part of my family's income.
Single people are not immune either. Another writer was right back there with me because it was assumed her rather prominent parents would pay her bills until her checks showed up.
As a professional who respects deadlines and does work that more than satisfies clients, has gotten new business for ad agencies, and whose essays have been top traffic getters for digital publications, that's the only thing that should be taken into consideration when my invoice hits an employer's desk.
And so, I will continue to resend invoices and follow up with phones calls; never again explaining myself about needing the money for tuition, etc., and remind them in detail what professional services I executed in exchange.
I will also heed the advice the Freelancers Union called What To Do When A Client Doesn't Pay: 10 Rules To Live By, which includes things like getting a written contract, buddying up to someone in accounting, and not giving up if your communications are ignored.
The "free" in freelance has allowed me the benefits of working when, where and for whom I choose, but it shouldn't be confused with working for free.
Lorraine Duffy Merkl is the author of the novel BACK TO WORK SHE GOES.