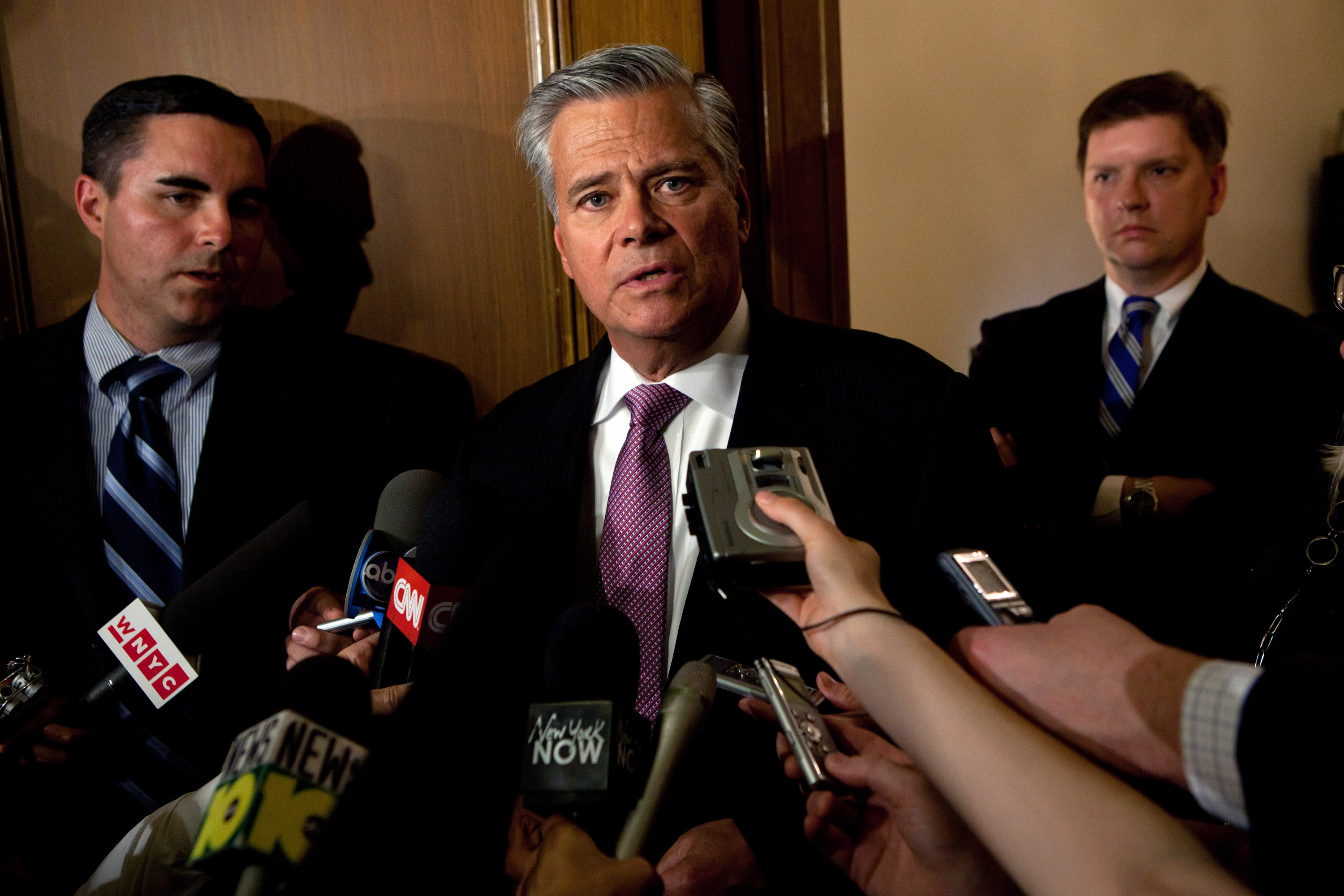 A lawyer for Adam Skelos—the son of former State Senate Leader Dean Skelos who is standing trial alongside his father on corruption charges—today downplayed talk of his client seeking a plea deal.
"There was nothing to it," Christopher Conniff, the attorney for the younger Mr. Skelos, told judge Kimba Wood at the bench today. "There was no plea discussion. It stopped before it started."
Dean Skelos, once one of the state's three most important lawmakers—alongside former Assembly Speaker Sheldon Silver and Gov. Andrew Cuomo—is accused of using his influential position to get his son perks that included a no-show job and other business opportunities. He has proclaimed his innocence. Like Mr. Silver—who is currently on trial for his own alleged corruption scheme—Mr. Skelos was forced by his conference to step down from his leadership position, but he remains a senator representing parts of Long Island.
Mr. Coniff's comments about the plea deal come a day after it was revealed during jury selection by prosecutors from U.S. Attorney Preet Bharara's office that one of the Skeloses—it wasn't revealed which one—had approached the government about a plea deal, but that nothing had come of it.
Mr. Conniff said today he was the one who had approached the government about a potential plea deal, "so I could understand the scope of everything, so I could advise my client properly."
But there was "no exchange of offers," he said, and the media had opened a "can of worms" with its reporting on yesterday's developments.
The conversation at the bench came during the second day of jury selection in the trial. Opening arguments are expected to begin later today.