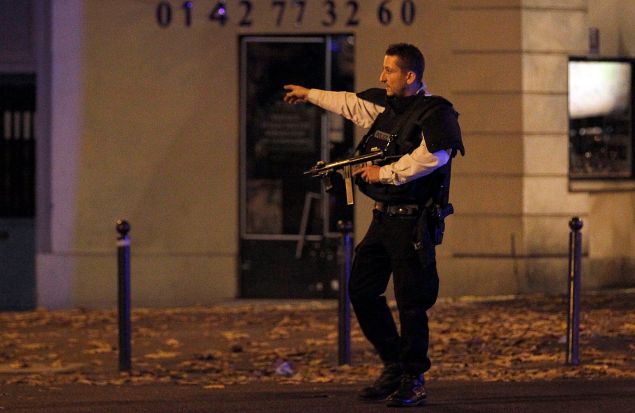 President Barack Obama called the string of bombings and shootings that erupted across Paris tonight "outrageous" and vowed American moral and military support to France.
Speaking to reporters at the White House, Mr. Obama acknowledged that details on who perpetrated the attacks, which have killed at least 60, remain scant. But he praised the "universal values" of "America's oldest ally" and contrasted it with that of the terrorists.
"We are reminded in this time of tragedy that the bonds of 'liberté, égalité, fraternité' are not only values that the French people care so deeply about, but they are values that we share," he said. "And those values are going to endure far beyond any act of terrorism or the hateful vision of those who perpetrated the crimes this evening."
He promised to give any and all aid necessary to French Prime Minister Francois Hollande in dealing with the aftermath and tracking down the attackers. The president drew parallels with the 9/11 attacks.
"This is a heartbreaking situation. And obviously those of us here in the United States know what it's like," he said. "And whenever these kinds of attacks happened, we've always been able to count on the French people to stand with us. They have been an extraordinary counterterrorism partner, and we intend to be there with them in that same fashion."