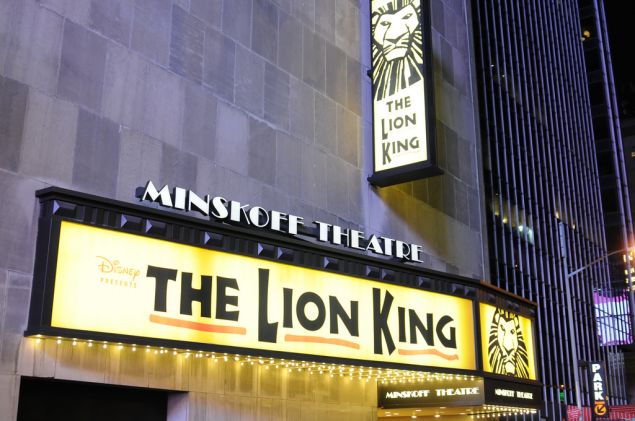 As virtual reality comes more into the mainstream, one of the areas in which it has shown the most promise is theater. Last month the new Broadway musical School of Rock released a 360 degree VR video, and now the Broadway classic The Lion King has done the same.
The video, which was posted on Wired magazine's website, gives a new perspective on The Lion King's iconic opening number, "Circle of Life." Shot in front of a live audience at the Minskoff Theatre on Broadway, the free video can be viewed on a desktop computer or mobile device, or by using a headset:
This is the first time a VR video has been recorded in a Broadway theater (the School of Rock video was shot in a New York City classroom). The video was shot using six GoPro cameras (which thankfully were not in selfie mode).
School of Rock composer Andrew Lloyd Webber, who also composed the long-running musical Cats, released a statement chiding The Lion King for being late to the VR party.
"Just as there is no debate about who were the first anthropomorphized felines on Broadway, there should be no debate about which show was the first to use 360 degree technology," Mr. Lloyd Webber said. "Big cats shouldn't be copycats!"
In fact the Lion King video works better than the School of Rock video, largely because there are more moving parts. While it was no doubt cool to navigate different parts of the Rock classroom, most of the characters remained static. The Lion King, on the other hand, is much more immersive—you can choose to follow the narrator Rafiki and other animals around the stage, or you can have a vantage point 20 feet above the action as you hang out with Simba and his parents on Pride Rock.
So put on your headphones (or a headset if you've got it), and journey to the African savannah thanks to the magic of theater and tech.