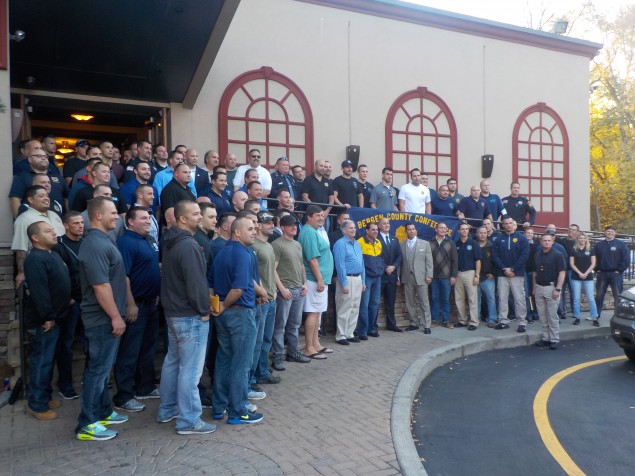 PARAMUS – After an event that drew the likes of Assembly Speaker Vincent Prieto, gubernatorial hopeful Phil Murphy and state Sen. Paul Sarlo (D-36), members of the Bergen PBA descended on the streets of Bergen County to make a final plea to voters to get out there and vote for Democrats.
Participating officers hit towns throughout the county asking voters to cast ballots for Democratic LD38 Assembly incumbents Tim Eustace and Joe Lagana; Bergen Democratic freeholders Tracy Zur, Steve Tanelli and Tom Sullivan; and Democratic town council candidates in municipalities like Paramus and River Edge, among others.
Officers worked in teams of two to distribute campaign materials in a last minute effort to boost voter turnout before polls close at 8 p.m.