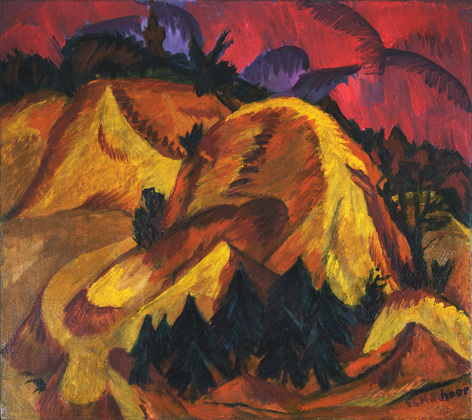 "The message to the West is clear: We have bought their buildings, we have bought their companies, and now we are going to buy their art," said Liu Yiqian, Chinese billionaire and buyer of Modigliani's Nu Couché, in an interview with The New York Times.
A painting by German Expressionist painter Ernst Kirchner from MoMA's collection will be returned to the heirs of art collector Max Fischer following a decade-long investigation on the artwork's true provenance.
San Francisco's Public Art Trust Fund, which is made up from one percent of costs from the city's development projects, isn't actually accumulating funds. Instead, developers are opting to pay for art projects on development sites rather than contribute the one percent.
Arkansas' Crystal Bridges Museum announced on Instagram that it bought the record-setting work Untitled (L.A.) (1991) by Felix Gonzalez-Torres. The work sold for $7.7 million at Christie's Postwar and Contemporary evening sale last week.
L.A. MOCA director Philippe Vergne may be the only person in the world who enjoys driving in Los Angeles. In an interview with The Los Angeles Times, he said: "To be honest, I enjoy my car very much. It's a happy little bubble. I can make calls, look at the landscape. On one artery, you see so many social layers, ethnic layers, and cultural layers. There's also a sense of danger to Los Angeles that is fascinating."
Over the next three months colorful artworks will be projected onto a massive steam plume that dominates the downtown St. Paul, Minnesota skyline.