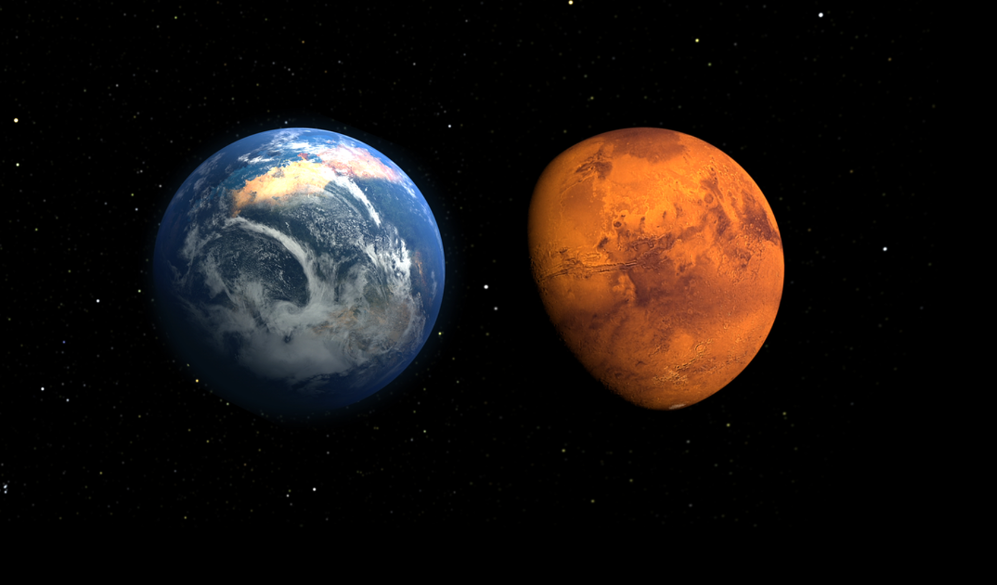 Is there life on Mars? Are humans about to finally go to Mars? This afternoon may or may not bring answers to these questions.
NASA is holding a press conference this afternoon, during which several of their lead scientists will "provide details of key science findings from the agency's ongoing exploration of Mars." According to a press release, the big announcement is scheduled for 2 p.m. EST and will be made from the James Webb Auditorium at NASA Headquarters in Washington.
The event will be broadcast on NASA Television and can be streamed live on the agency's website. Following the announcement will be a Q&A session, during which the public also can ask questions using #AskNASA.
The following scientists will be answering questions:
Michael Meyer, lead scientist for the Mars Exploration Program at NASA Headquarters
Bruce Jakosky, Mars Atmosphere and Volatile Evolution (MAVEN) principal investigator at the Laboratory for Atmospheric and Space Physics (LASP) at the University of Colorado Boulder
Jasper Halekas, MAVEN Solar Wind Ion Analyzer instrument lead at the University of Iowa
Yaxue Dong, MAVEN science team member at LASP
Dave Brain, MAVEN co-investigator at LASP
In preparation for the event, NASA has posted about our knowledge of Mars and running Mars missions on Tumblr.