Always looking for a new place to grab some food and drink? Every Thursday, the Observer publishes a list of hot new bars and restaurants opening in New York City. Check in weekly for inspiration on how to spice up the weekend outing, and who knows?—you may just stumble upon a new haunt.
Lunch and snack spot openings are plentiful this week. First, a popular West Coast juicery is finally making its East Coast debut with a new Manhattan brick-and-mortar. And if you have a thing for Jewish soul food or have fallen in love with the popular Lower East Side eatery Kitty's Canteen, you'll go crazy for their new takeaway spin-off called Kitty's A-Go-Go, which features the same soul favorites and a plethora of brand new menu items.
Kitty's A-Go-Go
11 Stanton Street
Opening Friday November 6
Last year, Kitty's Canteen rocked the Lower East Side with its Jewish soul food, and now, the eatery is offering its grub to-go style via Kitty's a-Go-Go, the restaurant's fast-casual takeaway counterpart located next door. Owner Richard Kimmel, co-founder of neighboring nightclub-theater, The Box, created Kitty's Canteen in 2014 in honor of his grandmother Kitty, a bookkeeper for a jazz agent in the 1930s and '40s, who would cook her Jewish soul food specialties for jazz legends including Duke Ellington. Kitty's a-Go-Go will reflect the spirit of Kitty's Canteen in food and design, serving the brand's signature Jewish soul food, including the Black Cat matzoh ball soup (with mustard greens) and the Bisgel (their bagel meets biscuit hybrid). They'll also introduce new items like the pastrami reuben and hand pies and will serve house-made soft beverages.
Pressed Juicery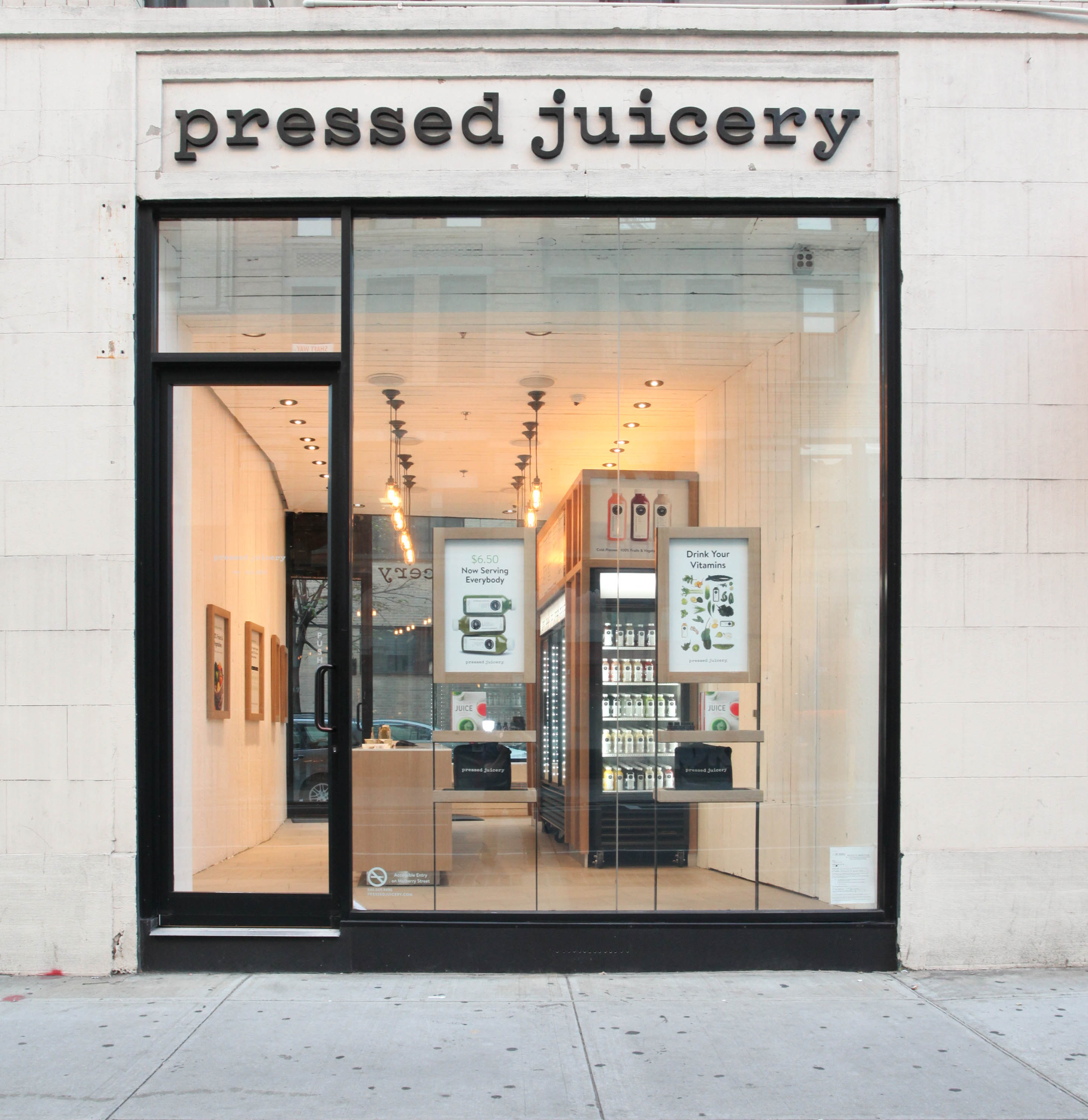 329 Lafayette Street
Opened Tuesday November 3
The popular cold-pressed juice chain that started on the West Coast is opening its first freestanding New York City location. The new Noho juice bar is serving up 100 percent fruit and vegetable juices that are non-GMO and contain no added sugars, waters or purees. Additionally, Pressed Juicery will have a collection of 2 oz. shots and curated to-go health snacks. This East Coast opening is the first in the chain's aggressive plans for expansion in 2016.