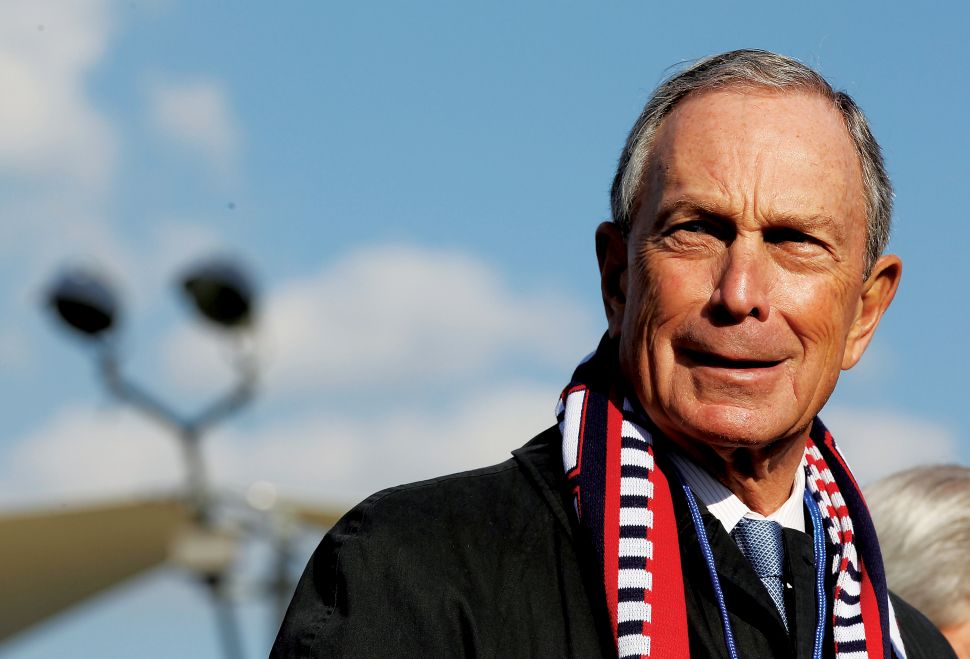 The tristate's most generous political donors are mostly Republican (seven out of 10), mostly current or former hedge fund managers (seven out of 10), include a former New York City mayor, a pro wrestling magnate (and the only woman on the list), as well as a house divided (Renaissance Technologies founder James Simons gives to liberals while his successor, Robert Mercer, backs conservatives). While four of the top 10 super-funders gave to Jeb Bush's super PAC and one each to the super PAC's for Chris Christie, Lindsey Graham and Hillary Clinton, the $11 million donated by Robert Mercer to Ted Cruz's super PAC is more than twice the combined $4.7 million donated to the other presidential super PAC's. Overall, GOP super PAC's and politicians outraised Democrats $33,172,337.70 to $21,984,584.45. Mega-donor David Koch funneled most political contributions through his company's PAC rather than as an individual, explaining his absence from the list.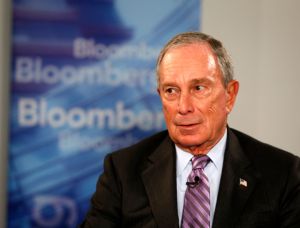 Michael Bloomberg, New York, $15,401,984.45
Two years after leaving City Hall, former Mayor Michael Bloomberg is still playing a huge role in politics as the nation's largest bipartisan individual donor in the nation. Though political contributions make up a small portion of the $3 billion he has donated for all causes, Mr. Bloomberg is using his vast resources to continue to push for increased gun control legislation, improved education, global warming awareness and marriage equality. About two-thirds of Mr. Bloomberg's donations in recent months have gone to help fund his Independence USA PAC, which was created, according to its website, to "assist moderate Republicans and Democrats at the state and local levels." In the 2014 cycle, the fund supported Republicans like Lindsey Graham of South Carolina and Democrats, including Al Franken of Minnesota. Mr. Bloomberg, who reportedly flirted with an independent bid for president, has thus far largely remained on the sidelines, giving modestly to candidates running next year.
Robert Mercer, New York, $15,134,633
Robert Mercer, co-CEO of the Renaissance Technologies hedge fund, which uses advanced mathematics to reap infinitesque returns, is an intensely private man who's been in the public eye this year. In April, he made an $11 million donation to Ted Cruz's presidential super PAC, which represents all but about $7,000 of the money in its coffers.
Paul E. Singer, New York, $9,239,504.70
Billionaire hedge fund manager Paul Singer made a splash recently backing Republican Sen. Marco Rubio of Florida in the crowded GOP Presidential primary field. As the Center for Responsive Politics points out, Mr. Singer's support for Mr. Rubio may mean much more than what he contributes, because he has been a magnate magnet, attracting in 2012 other financiers and hedge funders to Mitt Romney's campaign. Mr. Singer also donated $2 million to American Unity PAC, which supports gay rights.
James Simons, New York, $4,447,200
Mr. Simons, a mathematician and code breaker, is using his political clout to break the code of Republican funding. President of Euclidean Capital and Board Chair of Renaissance Technologies LLC, from which he retired in 2009, Mr. Simons has made the bulk of his political donations to counter big GOP backers. Mr. Simons contributed $3 million to the Senate Majority PAC—formed in the wake of the 2010 elections "to make sure that our Democratic senators and candidates would not be forced to face such overwhelming odds against them again."
Julian Robertson, New York, $2,237,600
Known as the "Wizard of Wall Street" back when his Tiger Management Group was the Street's hot hedge fund in the '80s and '90s, Mr. Robertson's portfolio is decidedly conservative. His largest single donation—$1 million—was to the Jeb Bush Super PAC Right to Rise.
Daniel Loeb, New York, $2,298,600
A self-described "activist" hedge fund operator, Daniel Loeb largely backs conservative causes and candidates, including $250,000 to the New York 2014 Super PAC for local GOP candidates.
George Soros, New York, $2,145,400
George Soros, the Hungarian-born hedge fund billionaire who escaped the Nazi occupation, is a lightning rod for conservatives who oppose his liberal social agenda. Mr. Soros' biggest contributions include $1 million to Priorities USA, the super PAC supporting Hillary Clinton. Mr. Soros also gave $1 million to American Bridge 21st-Century super PAC, a liberal communications and research group that counters GOP and conservative messaging.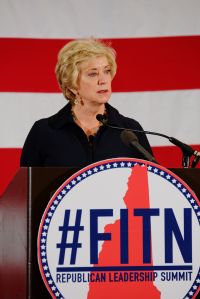 Linda McMahon, Connecticut, $2,137,400
Co-founder (along with husband Vince McMahon) of World Wrestling Entertainment, Ms. McMahon is also just one of two people on this list to have sought public office. But unlike Mr. Bloomberg, Ms. McMahon, a Republican, was unsuccessful, twice losing bids to become a U.S. senator in Connecticut. She continues to contribute to Republican and conservative causes and candidates, donating $850,000 to the ESA Fund Super PAC and $200,000 to America Leads Super PAC, which supports Chris Christie's flagging GOP presidential nomination bid.
Louis Bacon, New York, $1,067,900
Founder, chairman and chief executive officer of a macro hedge fund investing in the global financial and private equity markets, Mr. Bacon contributed $1 million to Right to Rise. He also gave $32,400 to the Republican National Committee, and lesser amounts to the campaign of U.S. Sen. John McCain (R-Ariz.).
Ronald O. Perelman, New York, $1,056,700
The financier, a philanthropist who until recently was chairman of Carnegie Hall, among his many other roles, is the only one of our top 10 donors to back more than one single-candidate super PAC for presidential hopefuls. Perhaps hedging his bets, he has donated $500,000 a piece to both Jeb Bush's Right to Rise and Security is Strength, which supports Lindsey Graham.
This list is an analysis of data provided by the Federal Election Commission for individual donors between September 20, 2014 and September 21, 2015.
Read more from The Rich List:
GIRL POWER: THE BEST COMPENSATED WOMEN CEOs
THE FATTEST OF THE FAT CAT POLITICAL DONORS