The wealthiest authors in the tri-state area have not exactly produced "The Great American Novel." Mostly, the following writers have penned memoirs, romance novels and a young adult horror series. While not generating the kind of income seen in the music and fashion industries, these writers have done well, raking in a combined $1.5 billion, reported celebritynetworth.com, during their storied careers.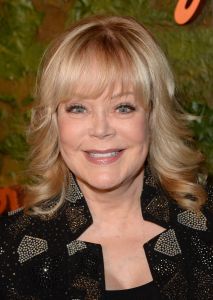 1. Candy Spelling, Net worth $600M
Launched into a life of luxury after marrying prolific TV producer Aaron Spelling when she was just 23, Ms. Spelling, 70, has written two memoirs about that often decadent life, which includes battles with her daughter, Tori. And in 2011, she turned selling her L.A. home into a reality show. But for Ms. Spelling, 70, the curtain has risen on something new. Quite literally. A producer of four Tony-award-winning Broadway shows, she noted in The Huffington Post that she is about to open a fifth production in December.
2. Barbara Taylor Bradford, Net worth: $300M
Nobody knows better than the 82-year-old Barbara Taylor Bradford that sex sells. Since writing the first of her now 34 bodice rippers in 1979—which include lines like "Edwina always enjoyed a morning ride. Some mornings she rode the horse, and some mornings she rode the groom."—Ms. Bradford has amassed a fortune any writer would envy. Her secret to success in novel writing is creating lush stories about the rich and powerful, beset by impending doom and always including the kind of sexual encounters that make her audience swoon.
3. R. L. Stine, Net worth: $200M
Mr. Stine has sold more than 350 million books by telling stories for children and young adults—scary stories where he's killed off more teens than the entire Friday the 13th series. Now Mr. Stine's whacky tales of teenybopper mayhem have arrived on the big screen in a 3D-version of Goosebumps. And, for the first time, Mr. Stine is portrayed on screen; Jack Black plays the author.
4. Mary Higgins Clark, Net worth: $110M
A member of "the Usual Suspects" who contributed to The Mystery Writers of America Cookbook, Ms. Higgins Clark shared a recipe for Game Night Chili. For readers, the mystery will be trying to follow the directions and making something truly edible. But fans that are not cut out for the kitchen will have their appetites slaked as well. All Dressed in White, Ms. Clark's 43rd novel, just came out.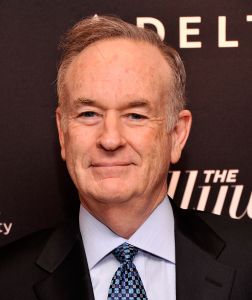 5. Bill O'Reilly, Net worth: $85M
From Jesus, to Patton, from Lincoln to Kennedy, Mr. O'Reilly has made a killing from his "Killing" series of biographies he co-authored with Martin Dugard. And now the conservative talk show host has set his sights on—GASP!—the hallowed icon of conservatism, Ronald Reagan. Mr. O'Reilly's latest effort, which sits atop The New York Times Best Seller List, has raised hackles for is paucity of research. Real Clear Politics dubbed the book "historical fiction instead of biography." Yet, in the Balkanized world of modern media, where people only want to hear their own ideas validated, veracity may not be a factor in Mr. O'Reilly's success.
6. Tom Brokaw, Net worth: $70M
The quintessential TV newsman codified an entire era of history with his blockbuster, The Greatest Generation, about those who served during World War II. There have been four best sellers since that 1998 landmark effort. The former NBC anchor remains active as a special correspondent, raking up the A-list interviews, such as his recent "get" of Brad Pitt and Angelina Jolie "opening up" (that's what stars do when they talk) about her decision to get a double mastectomy. But in May it was Mr. Brokaw's turn to "open up," with A Lucky Life Interrupted: A Memoir of Hope, which chronicled his battle against cancer and reflections on a long, fruitful career.
7. Suzanne Collins, Net worth: $65M
Ms. Collins has caught fire with her "Hunger Games" trilogy and ensuing films. Turned into four blockbusters, the film series concludes with the recent release of Mockingjay – Part 2. The series proved a surprise financial bonanza for both Ms. Collins and Scholastic, which was reeling from the loss of its cash cow, Harry Potter.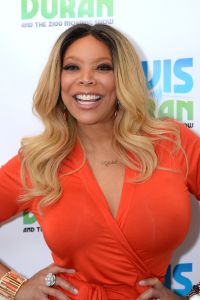 8. Wendy Williams, Net worth: $60M
It's not enough for the thoroughly modern author to merely tap out words onto a computer screen. To make it big, one must be like Wendy Williams, tapping into the zeitgeist on every platform possible. It all paves the way for the TV talk show queen to go from gabbing about Kardashians to churning out a beach-worthy summer sexcapade best seller. Ms. Williams' enormous media footprint grew even bigger with the release of Hold Me In Contempt, her first romance novel.
9. (Tie) Carole Radziwill, Net worth: $50M
As The Real Housewives of New York gears up for its eighth season amidst behind-the-scenes drama of cast members holding out for more money, the accomplishments of Carole Radziwill, stand out. There is no other Emmy-winning journalist who spent months in war zones, married a Kennedy-clan cousin (the late Anthony Radziwill) and who is now star of a reality TV series. And who has written two best sellers along the way. But that's Carole Radziwill. Last year, her first novel, The Widows Guide to Sex & Dating, garnered rave reviews.
9. (Tie) Mort Walker, Net worth: $50M
With Beetle Bailey, Mort Walker has the distinction of owning the longest-running comic strip still written by its creator. But for a guy who made a good living churning out 1950s-era stereotypical characters like the buxom Miss Buxley, the cartoonist recently wrote in his hometown Stamford Advocate blasting the very firmament of his livelihood. "I think we should get rid of such labels as manhood and feminine as well as terms such as 'black,' 'white,' 'red,' 'race,' 'religion' and all such labels that put people in a category that judges them unfairly," Mr. Walker wrote shortly after his 92nd birthday in September. What would that leering geezer, General Halftrack, have to say about that?
Read more from The Rich List:
GIRL POWER: THE BEST COMPENSATED WOMEN CEOs
THE FATTEST OF THE FAT CAT POLITICAL DONORS