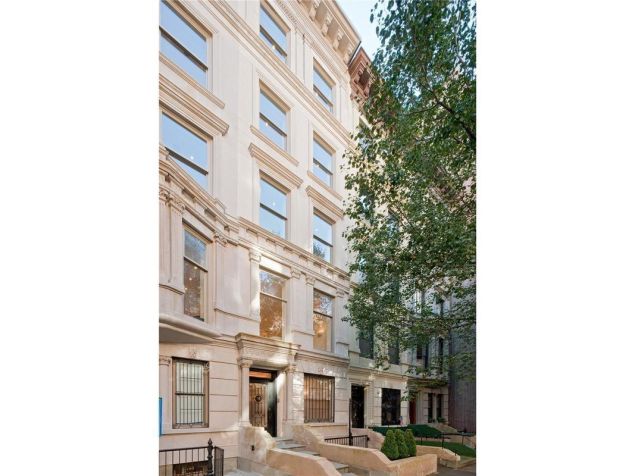 In 2011, a really very beautifully renovated townhouse on the Upper East Side was purchased by a buyer known as Nuke Properties LLC for the sum of $14.25 million.
The owners behind the LLC were found to be Robert Mnuchin, a former Goldman Sachs exec who then left the business to pursue his passion for art, and his wife, Adriana.
There was some speculation as to whether or not it was actually the elder Mr. and Ms. Mnuchin who purchased 14 East 95th Street, or actually their daughter, lawyer/socialite Valerie Mnuchin Rozen, who was listed as the attorney on the deal… though Mnuchin pere was the one who took out the $7 million mortgage.
Either way, someone in the Mnuchin family has owned this 5,850-square-foot townhouse for nearly five years, purchasing it from master flipper Solomon Asser, who did a massive renovation/redesign/redecoration on the home he had purchased for just $5.9 million in 2007.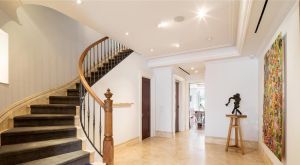 Alas, it seems that something was simply not right with the five-bedroom, 5.5-bath Carnegie Hill limestone—the Mnuchins, who own the Mnuchin Gallery (located in yet another beautiful townhouse at 45 East 78th Street), put it right back on the market in 2014, sticking on a $17 million price tag. Either that or they bought it thinking that another easy flip was surely in the cards.
That turned out not to be the case. Though it has finally gone into contract, it's only managed that feat after some large cuts—it was last listed for just $13.9 million. The owners must be quite desperate to get rid of it, considering that they will actually be losing money from what they (over?) paid in 2011.
It doesn't sound so bad. It has two fireplaces, oak herringbone floors throughout, French doors opening up to a terrace, and a 36-foot entrance gallery. There's also a master suite with 18 feet of custom closets, as well as a bathroom with radiant heated floors and a Jacuzzi soaking tub.
It even has what the listing, held by Douglas Elliman's Joan Swift, Vanessa Kitchen and Barton Brooks, declares to be the "ultimate" luxury: heated sidewalks on the front steps, sidewalk and backyard, so that the owner won't ever have to deal with the indignity of shoveling snow.
Perhaps it all came down to what Douglas Elliman listing broker Sabrina Saltiel told the Observer in 2011: the mere 16-foot width of the townhouse. "We had to overcome that number," Ms. Saltiel recounted. Though she claimed that Mr. Asser, "really made it feel—I would defy you to say that it doesn't feel like an 18-footer."
Or not.