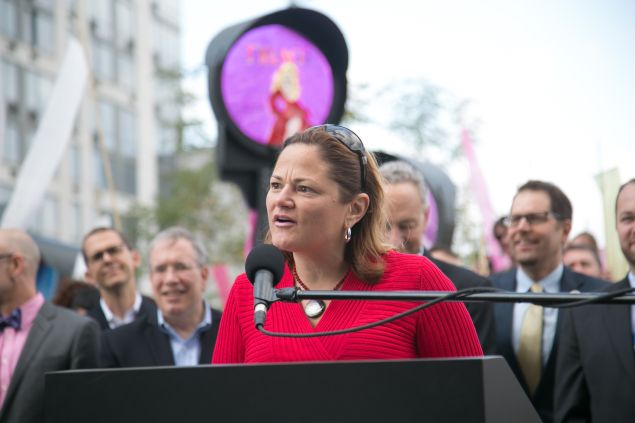 Council Speaker Melissa Mark-Viverito said she was sympathetic to the growing movement to remove the names of controversial and racist figures from public buildings, but argued erasing names wasn't the best way to reckon with America's past.
"It's a healthy debate to have that conversation, to challenge ourselves as a country and how we proceed. Not necessarily erasing names is gonna do that," Ms. Mark-Viverito, a progressive Democrat, said at an unrelated press conference at City Hall. "Sometimes these names are also reminders of our reality but this debate is definitely one I encourage."
Mayor Bill de Blasio, whose son attends Yale University, supported the efforts of Yale students to remove the name of John C. Calhoun, a 19th century vice president and proponent of slavery, from a residential college. At Princeton University, students are also pushing for references to Woodrow Wilson, the early 20th century president, to be stripped completely from the university. Wilson was a supporter of segregation and barred blacks from attending Princeton when he served as the school's president.
A reporter asked Ms. Mark-Viverito if New York City should consider doing the same for its numerous streets, neighborhoods and buildings named for Founding Fathers who owned slaves, like George Washington and James Madison. She didn't endorse the idea.
"We have to engage in that conversation. That has not emerged to us yet," she said.