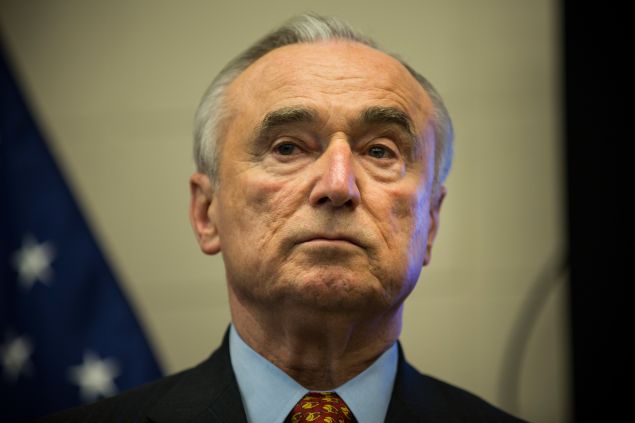 Following devastating terrorist attacks in Paris last week, Police Commissioner Bill Bratton said today he has wondered for years why potential terrorists in the United States don't make use of readily-available firearms.
"We have wondered why we don't have more terrorist-related incidents involving guns," Mr. Bratton said during a press conferece at Randall's Island, where a new anti-terrorism NYPD unit will be based.
Unlike many other countries, gun control laws in America vary from state to state and some are relatively lax. Mr. Bratton, like police commissioners before him, has bemoaned the flow of firearms from other states into New York City. He said today the "ready availability" of firearms have led to "active shooter" scenarios but not one tied directly to a terrorist group like the Islamic State, which took credit for the Paris attacks.
"We don't really understand why," he said. "We certainly have many active shooter scenarios, Newtown and others, but as it relates to terrorism they have not yet moved into that realm."
Reiterating comments he made in the aftermath of the Paris attacks, he said the NYPD's robust counter-terrorism appartus is prepared for any ISIS threat in the five boroughs. He said the NYPD is ready to deal with two dozen simultaneous terrorist "events," including the shooting and suicide bombing scenarios that led to more than 100 deaths in Paris.
Mayor Bill de Blasio promised the city is as on guard as it was after the September 11 attacks in 2001.
"We are vigilant every day," Mr. de Blasio said. "And we have been for 14 years."