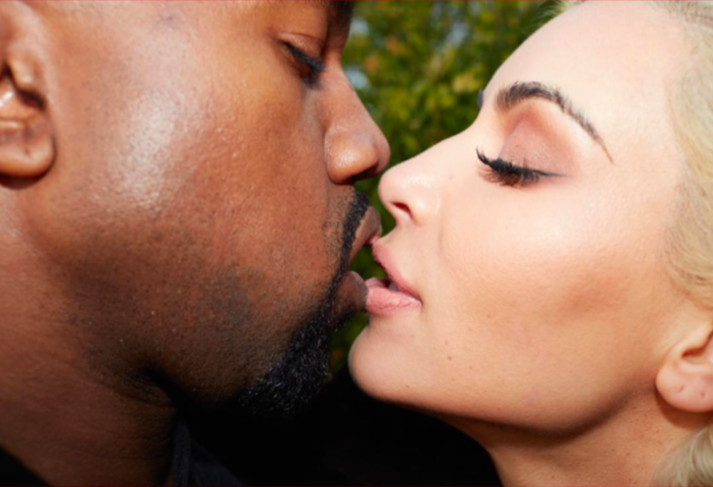 Juergen Teller's buzzy and bizarre photoshoot of Kim Kardashian and Kanye West—taken amongst the rocks and grassy fields of the Château d'Ambleville in the French countryside earlier this year—is going up on some proper walls for the first time.
The shoot, which has already gifted the world the photo book titled Kanye, Juergen & Kim, has now produced this exhibition at Phillips' posh Berkeley Square Headquarters in London, which opened today. Phillips premiered the 31,000-square-foot branch in 2014 after hiring Chairman Ed Dolman from rival art auctioneer Christie's and moving from Howick Place in the Victoria district.
Unfortunately these startling images—of Kim lounging provocatively in a flesh-colored bodysuit, Mr. Teller hiking around in a hat, red puffy winter jacket and short-shorts and Kanye just looking really mad—will only be up through November 20, so Londoners need to see it post haste!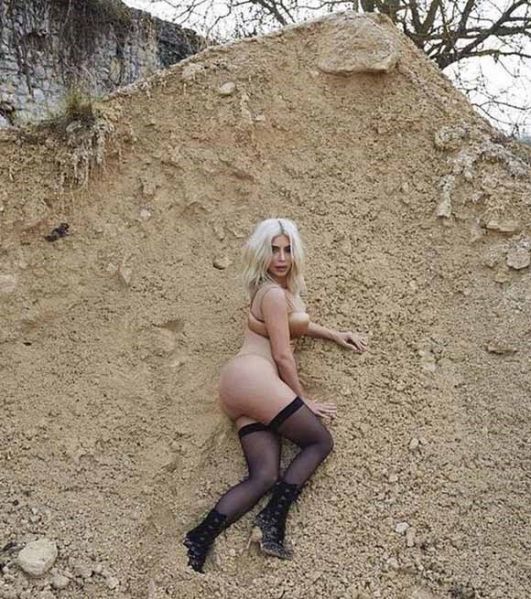 There will also be other works from Mr. Teller's oeuvrein the exhibition—he's a noted German fashion and art photographer—but can anything trump (or stop) "Kimye"? I can't imagine.