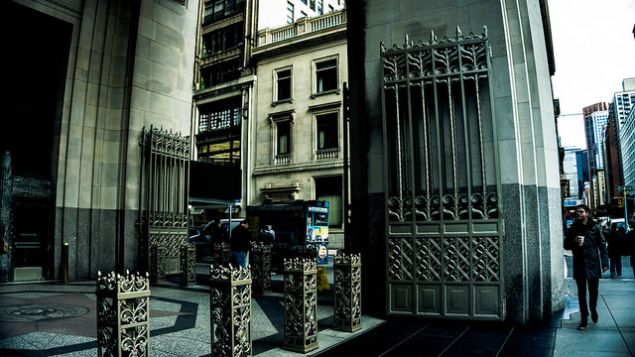 Half of New York City residents say that they are either just barely or not getting by, The New York Times reports. A full 36 percent of Bronx residents said there had been time in the past year when they'd lacked money to buy food for themselves or their families. "In some respects, the poll echoed the 'tale of two cities' theme of Mayor Bill de Blasio's 2013 campaign," they note. "Residents of the Bronx and Brooklyn shared the most pronounced sense of economic insecurity, and the lowest confidence in local government and the police — a distinctly different experience from the rest of the city."
How the upper half lives: billionaire investor Wilbur Ross Jr., who recently listed his penthouse at the Briarcliff, is the buyer of Arlene Farkas' long-languishing River House duplex, The Wall Street Journal reports. The purchase price was $7.8 million and will allow Ms. Farkas, who has been trying to sell the unit for the past 8 years (and very nearly did had not the board turned down the French ambassador). This is Mr. Ross' second attempt to buy at River House—the board turned him down in the mid-90s when he was married to Betsy McCaughey, the then-lieutenant governor of New York.
Fifth Avenue remains the world's priciest retail strip, according to Bloomberg, via Crain's—with rents on the Avenue between 49th and 60th streets rising last year 3.6 percent to $3,500. The other top districts for retail rents include Avenue des Champs-Elysees in Paris, London's New Bond Street and Milan's Via Montenapoleone.
Following the NYU controversy over the university's reclamation of "implied parkland"—the courts ruled in NYU's favor—some other such de facto park sites are officially being declared as such, protecting them from redevelopment, according to DNAInfo.
A recent college grad finds her way to a $1,950 studio on the Lower East Side with just "the bare essentials" but thankfully no roommates or cockroaches in this week's The Hunt in The New York Times.
With taxis losing business to Uber and its competitors, MTA revenues from the 50 cent-a-ride surcharges are slumping, according to The Wall Street Journal. "Figures provided by the city and state suggest the taxi surcharge, which brought in $83.7 million for the MTA last year, is on track to provide about 10% less this year."