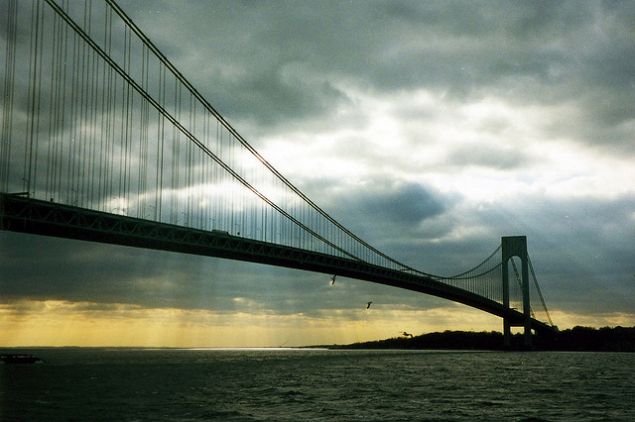 Were Bloomberg-era city investment policies more beneficial to rich areas than poor ones? A new study would seem to support that conclusion, but former EDC chief and current real estate executive Seth Pinksy claims that the Association for Housing and Neighborhood Development study, which shows the Bloomberg-era city investments benefiting rich areas more than poor ones, ignores critical data, Crain's reports. AHND executive director Benjamin Dulchin countered that the non-profit simply used public data (much of it is not) to highlight inequality across the city.
Communities in the Bay Area and Northern California are turning to land trusts to preserve permanent affordable housing as wealth forces greater swaths of the working class out of rural areas in addition to the urban centers, according to The New York Times. And thought it can be difficult to marshal financial support for community-owned affordable housing "many residents, a monocrop of million-dollar homes is nearly as awful a nightmare as suburban sprawl."
While proposals for new public schools are generally relatively unscathed by the not-in-my-backyard fights, The New York Times reports that Bayside, Queens residents are opposing a new high school designed to ease the crowding with the NIMBY-est objections in the book: it would increase traffic and tamper with the neighborhood's "suburban" character. They add that only three of the 30 or so speakers at the public hearing were in favor of the project.
People in Queens also hate Coachella-like music festivals and are objecting to a proposal that would bring one such proposal to Flushing Meadows Corona Park, according to the New York Daily News.
If you have more than one room in your apartment, you could have a mudroom, DNAInfo notes. "They're not just storage rooms," said one architect. "They've become more elaborate." Wait, but aren't they supposed to be just storage rooms? And/or places to remove your boots?
Oaktree Capital managing director Ronald Burke is, according to the Post, the buyer of Lauren Bacall's Dakota apartment. Whether he opts to add a mudroom or not, Mr. Burke will hardly add to the building's glamour quotient. Then again, we're not sure many interested parties able to pay $23.5 million for an apartment would.
On the topic of grand old things, Grand Central's information booths have secret spiral staircases built into them, according to Gothamist.
Gracious Home went bankrupt during the recession, but the home goods store is doing its darndest to get back in the game, according to Crain's. There is talk of e-commerce, mobile apps and its own line of branded linen.
Finally, Gothamist tried to make fun of a deeply unimpressive Hell's Kitchen two-bedroom/maybe one-bedroom renting for $1,750 a month, but the commentators were having none of it. It's $1,750! And it has windows! "? It's an apartment, not Yankee Stadium," sums up the general consensus.