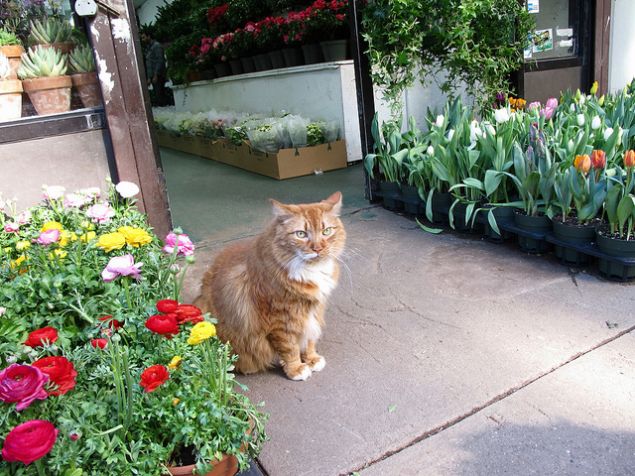 Coach is selling its interest in 10 Hudson Yards, which amounts to a 40 percent stake in the far west side development, according to Bloomberg, via Crain's. Coach is also the building's anchor tenant and plans to lease back its offices. Coach, they note
which in 2013 paid "$530 million, or $718 a square foot, for its 738,000-square-foot portion of the tower," is looking for "an opportunity to profit off its early investment."
The mayor, apparently, is not buying Airbnb's claims that it's great at policing itself and is investing an additional $10 million to help root out illegal hotels that advertise leases for less than 30 days in un-owner occupied apartments, The New York Daily News reports.
Popular South Bronx restaurant Calientito, which serves Dominican and Puerto Rican fare, has been evicted for non-payment of rent—the restaurant's owners claim them landlord was sabotaging them by shutting off the water for extended periods of time, presumably because he wanted to get a higher paying tenant in the space, according to DNAInfo. Whether legitimate of not, the eviction has sparked gentrification fears in the neighborhood.
Trail's End in Montauk, the unassuming old restaurant that's been on and off the market for years, has finally sold for $2.2 million, according to The New York Times. The buyer is Michael Nasti, a Long Island entrepreneur, who says he doesn't plan to turn it into another hipper than thou establishment: "Montauk has always been a place for families, but now you can hardly go out without music blaring, people screaming and who knows what," he says, promising a place where locals will actually want to go for a bottle of wine.
Under Mayor Bill de Blasio's inclusionary zoning plan, developers building in affluent neighborhoods would get bonuses for creating 50 percent affordable housing, but wouldn't be required to do so, Crain's reports.
And new documentary out this week examines the city's class divide from the perspective of children in Chelsea, according to DNAInfo, profiling kids in the Chelsea-Elliot projects and those who attend Avenues.
Eighth Avenue between W. 40th and Columbus Circle has added more than 3 million square feet of commercial space in less than a decade, The Wall Street Journal reports, and industry watchers say the strip is ripe for even more redevelopment, as low-rise, low-end retail is still prevalent along much of it.
The flower district has also seen recent changes, specifically with new development along W. 28th, according to Yimby, with posh residential towers choking out the neighborhood's industry like an invasive weed: "Green markets that once populated the ground lots on Sixth Avenue between 25th and 30th Streets have been replaced with an echelon of residential towers. The once-ample sidewalk forests have been whittled down to a few sporadic holdouts."
Speaking of which, who knew there were actually meatpackers left in the meatpacking district? Apparently, there's still one—John Jobaggy, who sells premium cuts to places like Peter Luger's and is profiled in Crain's.