In the aftermath of last week's historic low turnout election in which Republicans lost four lower house seats , a Democrat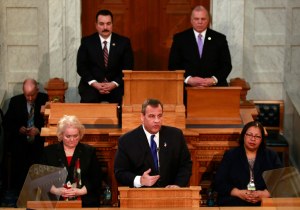 approached a Republican and was overheard to offer the following:
"The big guy f'd you."
The Democrat shuffled away.
The remark, of course, referred to Gov. Chris Christie, who's running for the Republican nomination for president in 2016.