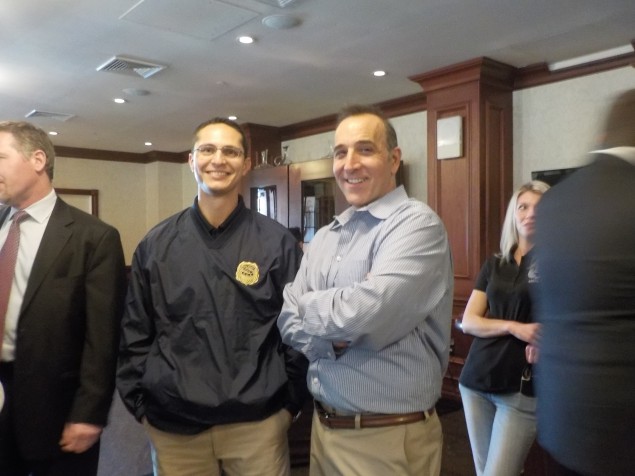 PARAMUS – Paramus voter turnout today might be slightly better than expected in this low-turnout election year.
According to the Democratic Paramus council campaign, turnout was at about 15 percent as of 2 p.m. That number puts turnout on the 25 to 30 percent trajectory by the time the polls close at 8 p.m.
The turnout can be partially attributed to the Paramus council race where Holly Tedesco-Santos, a newcomer candidate who is the daughter of County Executive Jim Tedesco, and current councilman Pat Verile are facing off against Republicans Donna Warburton and Rich Lambert.
Assemblyman Joe Lagana, one of the candidates running for reelection in the mostly-Bergen LD38, thinks that some increased voter turnout can also be attributed to the unseasonably warm weather and the fact that schools are closed in Paramus and some other towns throughout the district.
Lagana said he is optimistic, so far, that he and running mate and fellow incumbent Tim Eustace will be able to best Republican challengers Anthony Cappola and Mark DiPisa. Originally, LD38 was slated as one of the state's most competitive districts but that competitive dynamic combusted when it was revealed that GOP candidate Cappola had written a book twelve years ago containing hateful language against many groups.
"It seems promising," Lagana said. "We will see at around 9:30/10 tonight."