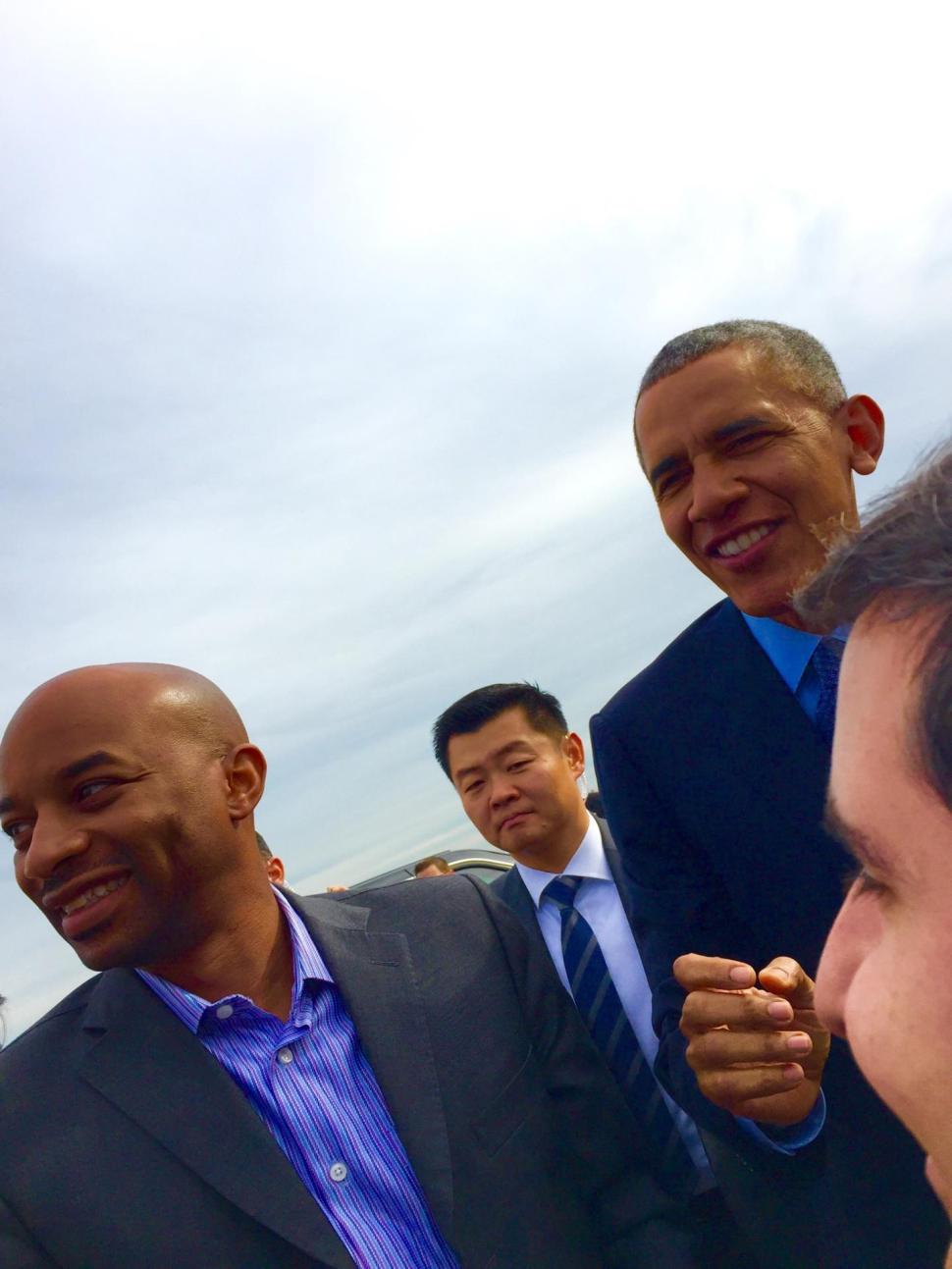 It was the ultimate political insiders' feast on the tarmac in Newark this afternoon as President Barack Obama descended the stairs to come face to face with Mo Butler, the apparent stand-in for an absentee Gov. Chris Christie.
Butler's the chief of staff of U.S. Senator Cory Booker (D-N.J.), who along with other local brand names promptly welcomed the President back to New Jersey.
"Let's get at it," Obama was heard to say as he ambled through the crowd.
For more on the President's visit to Newark today, take a look at this story.