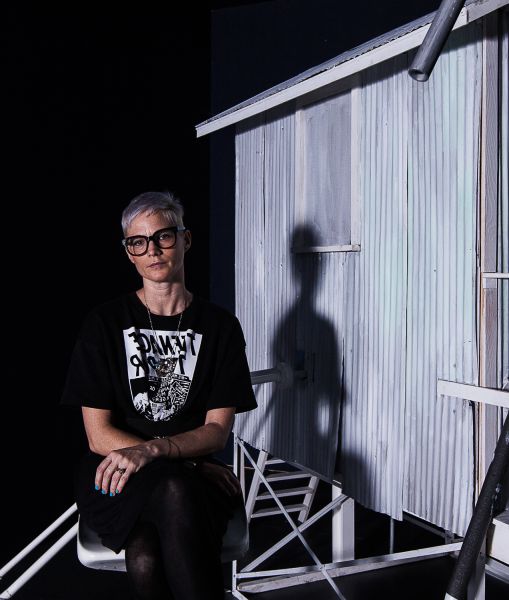 It's been a little over a year since Helen Toomer took over as director of Pulse Contemporary Art Fair, and for those familiar with the decade-old fair it's almost unrecognizable now—in a good way.
Last year, Ms. Toomer moved the fair to a new location at Indian Beach Park, adjacent to South Beach's Eden Roc hotel, and into an open and breezy beachside tent. This year, even more shake-ups: instead of one tent, expect two.
The north tent, she said, will feature exhibitors showing three or more artists, with a number of solo booth presentations peppered in. The south tent will feature a new section for the fair called Conversations, where galleries will exhibit two artists whose work will be shown side-by-side in a "dialogue" of sorts. "You can read actual conversations between the artists on our Tumblr page," said Ms. Toomer.
However, despite the larger footprint, the fair has only added 10 more exhibitors to its roster; the primary reason for the added space was more breathing room for its 84 exhibitors.
One thing that has set Pulse apart over the years is its loyal exhibitors, many of which have shown with the fair for multiple years.
"I have to give a shout out to 12 of our exhibitors who participated in the first ever Pulse in Miami 11 years ago. It's amazing they have stayed, or are returning to the Pulse family and that they've been in business more than a decade," Ms. Toomer said. "I'm hoping they will share some of their experience with some of our younger galleries."
A few of those returning galleries include New York's Julie Saul Gallery and Margaret Thatcher Projects, as well as Los Angeles' Kopeikin Gallery, London's New Art Projects and Berlin's Taubert Contemporary Gallery.
Another major change to the Pulse Miami fair is an earlier opening date. The fair will now start Tuesday, December 1 and run through Saturday, December 5.
"We were finding a lot of the collectors were leaving earlier, and wanted to give exhibitors a chance to connect with them while they're in town," she said.
And as for her downtime—if there is any—she said, "I'll be looking at all the insta-party selfies while chilling on the Pulse VIP deck with a cocktail overlooking the ocean."
Pulse Miami Beach
4601 Collins Avenue
Tuesday, December 1, 1 p.m.–4 p.m.
Opening celebration, 4 p.m.–7 p.m. (open to the public with ticket purchase)
December 2-5, 10 a.m.–7 p.m.
December 5, 10 a.m.–5 p.m.
Sunset Celebration
December 5, 5 p.m.–7 p.m.
$25