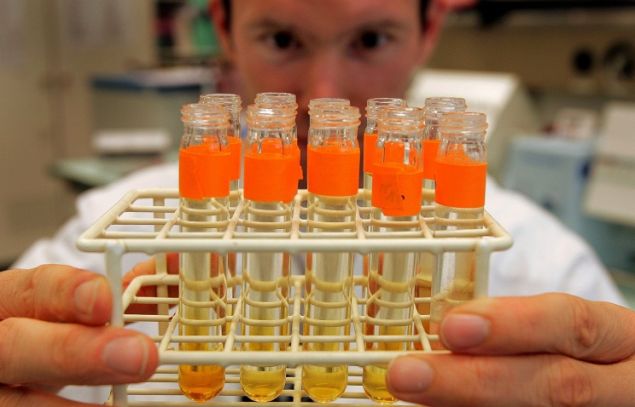 Accusations by the World Anti-Doping Agency against state-run programs to encourage and protect doping by top Russian athletes have ignited anger, pain and disbelief in Moscow. Yet many are responding with a stiff upper lip.
Vladimir Putin's Press Secretary, Dmitry Peskov, dismissed the allegations. "If we hear accusations, they must be supported by evidence. Until there is evidence, it is hard to accept the accusations since they are completely unfounded," he said. "It is not our job to consider the reasons for this kind of scandal."
"This is a he-said-she-said situation, nothing more than that," echoed Nikita Kamayev, the Russian Anti-Doping Agency's executive director. "It is strange that the words of a disqualified athlete weigh more than the official information." Mr. Kamayev called accusations that the FSB (Russian Security Service) had a hand in the disappearance of test results delirious. "People have incredible imaginations," he said.
Sports commentators went further. Dmitry Gouberniev of MatchTV was blunt: "Richard Pound, like a real Humpty-Dumpty, cannot calm down," he said. "I don't think we can be sure that during the Sochi Olympics there were not any manipulations with the tests, but I don't have evidence. I saw Mr. Pound at many Olympic events and, to me, he always looked like a woman. But we have no evidence of that so far either."
Russia's Sports Minister Vitaly Mutko does not exclude the possibility that some do not want Russian athletes to take part in the upcoming Olympics in Rio de Janeiro. "Some people want to get rid of their direct competitors, others [want] to undermine the image of the country," he said.
We compete not only with other athletes, but also with the bias around Russia
Mr. Mutko's subordinate, the Vice-President of the Russian Athletic Federation, Valentin Maslakov was more explicit: "Yeah, right, let's fire everybody. Ex-head of the WADA, Dick Pound will sit down and start firing people [in Russia]. They blamed us for the 1400 lost tests, but these were not the tests for gymnastics—they were for other sports. Rubbish, in one word. Same for the accusations against Mr. Mutko—that he was covering up the use of doping. As far as I know Mr. Mutko, he is a fervent enemy of all this stuff… Mr. Pound is expressionless, and all he wants is to annoy Russia—that's it. I cannot imagine the five Russian athletes giving bribes. Frankly, I feel I am reading a fairy tale—it is so unbelievable. I can understand that WADA needs to justify €1.2 million spent on the work of this Commission, but not to that extent! If it were up to me, I would have fired Mr. Pound for such expenses."
Nikolai Durmanov, former head of the Russian Anti-Doping Agency said he was "deeply disappointed by the [low] level of evidence and obvious political order in this report."
Richard Pound, the 73-year-old founding president of the World Anti-Doping Agency, has been under heavy scrutiny. For 37 years he was a member of the International Olympic Committee and "always hated the athletes from 1/6, later 1/7 of the world's land surface (i.e. athletes from both the Soviet Union and Russia)," wrote a major Russian tabloid. The former short-distance swimmer, who would never be appointed to the position of his dreams—president of the IOC—because in 2001 Russia gave her voice to the candidacy of his competitor (the Belgian Jacques Rogge), is now taking revenge on Russia.
Apart from Mr. Pound's desire for retaliation, many in Russia are wondering why he needs this scandal.
Perhaps, after the doping scandal at the winter Olympics in Salt Lake City—which also involved Russian athletes—he wants to raise financing for his agency?
Or, is this Canada's revenge against Russia's policy in Ukraine? Is it a coincidence that, because the headquarters of WADA are in Montreal, Mr. Pound's Agency could work under orders from the Canadian government?
Some feel hopeless.
"The [general] attitude towards Russia is being transferred to sports," said National Artistic Gymnastics team trainer Valentina Rodionenko, from London where the World Artistic Gymnastics Championship just took pace. "We compete not only with other athletes, but also with the bias around Russia."
This time in London Russia took four medals—three gold and one silver.