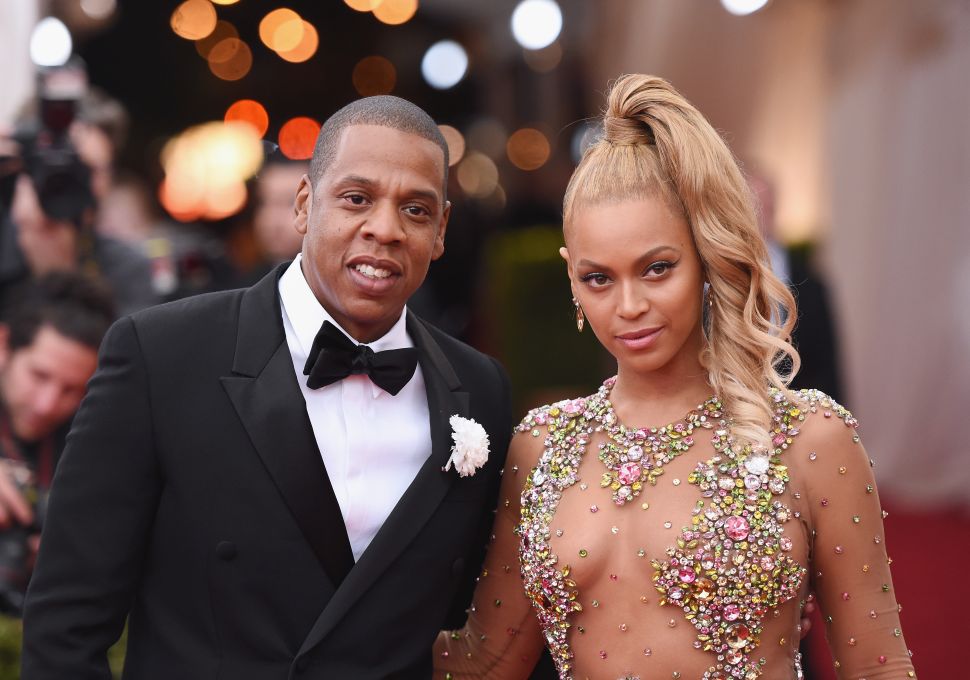 The lineup of New York's 10 richest musicians is an A-list of artists who began their careers decades ago and have amassed a combined net worth of more than $6 billion, according to celebritynetworth.com.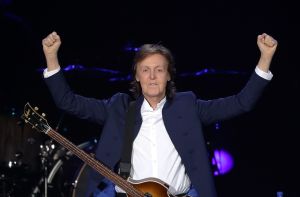 Paul McCartney, Net worth: $1.2B
Sir Paul may be 73, but the man who made teens scream back in the early '60s is still going strong, still touring, still putting on three-hour shows and amazing crowds and critics alike. Though had a young McCartney known more about finances and paid more attention to artist-unfriendly contracts at the time the Beatles released "Money (That's What I Want)," Mr. McCartney would be considerably richer. Still, his already fat bottom line will undoubtedly get a boost with the recent release of Beatles 1+—a reissue of a compilation of the Beatles' 27 No. 1 hits.
Madonna, Net worth: $800M
Starting with strategic networking as a young performer reaching out to Michael Jackson's producer, Madonna, 57, built an army of contacts that helped turn her savvy for sexualized performance into a money-making enterprise. She raked in cash from merchandizing and continues that flow by constant reinvention, from the hot new thing to the Material Girl to arena mystic to retro-ingenue.
Sean "P-Diddy" Combs, Net worth: $730M
Like many artists on this list, Mr. Combs has used music as a launching pad to a financial fortune. He still puts out music, about a single every year, often as a featured artist on tracks with the likes of Janet Jackson, Britney Spears or Ludacris. And every few years, he puts out an album, with a new one expected in December. But Mr. Combs has also branched out, launching a clothing line, a fragrance company and a 50 percent stake in DeLeon Tequila. His latest venture: reportedly a sitcom for ABC based on the life of his small-town personal assistant who has been catapulted into the orbit of an entertainment star.
Bono, Net worth: $700M
Paul David Hewson, a.k.a. Bono, is arguably one of the financially shrewdest rockers ever to take the stage. Bono is the managing director and co-founder of Elevation Partners, a private equity firm that invests in media, entertainment and technology businesses. The company made a killing, for instance, with an early jump on Facebook shares and backed Yelp. Add in vast real estate holdings and Bono has not only been able to amass personal wealth, but he has used his investment and marketing skills to help create a global philanthropic empire, raising money and awareness for causes like AIDS and combating other diseases plaguing Africa.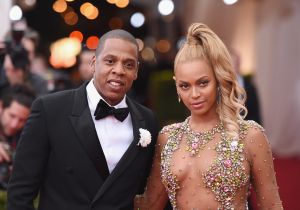 Jay-Z, .Net worth: $650M
Shawn Corey Carter is an economic powerhouse, known these days as much for repping as he is rapping. His Roc Nation Sports, which convinced the Mariners to drop a bundle on ex-Yankee Robinson Cano, is about to make another killing on Mets' outfielder Yoenis Cespedes, whose arrival at Citi Field turned the season around. But that's only part of the picture. A part-owner of the Brooklyn Nets, Arsenal football club and Def Jam, he has multiple endorsements, and a lucrative record deal with Live Nation.
Mariah Carey,  Net worth: $520M
The title of Mariah Carey's most recent album—Me. I am. Mariah…The Elusive Chanteuse—speaks volumes about the Long Island-born songstress. With nine multiple-platinum albums to her credit, Ms. Carey has sold more than 200 albums. But the most recent headlines have more to do with her talent for her reputation as a diva. The Daily Mail reported that Ms. Carey, while directing a Christmas film for the Hallmark Channel, demanded a dressing room trailer just for her dog.
Beyoncé Knowles, Net worth: $450M
A singer and actress known for having her name on endorsements ranging from Pepsi to DIRECTV, Beyoncé has made recent news trying to get someone to stop using her name. Joining Kanye West, Pharrell and her husband, Jay-Z, among others, Beyoncé in September filed suit in U.S. District Court for the Southern District of New York against ElevenParis. The suit alleges publicity violations and trademark infringement among other trespasses against her empire.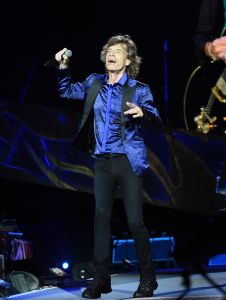 Mick Jagger, Net worth: $360M
Maybe he can't get no satisfaction, but Mick Jagger keeps looking. The 72-year-old Rolling Stone front man's latest foray is Cuba, where a local paper reports Mr. Jagger recently visited to scout out locations for a possible Latin America tour. But even as he has finished up the Zip Code tour and is in the throes of planning another, Jagger is striking out in a new direction. One of the industry's savviest promoters—look what the famous lips logo hath wrought—Mr. Jagger is producing, along with Martin Scorsese and Terrance Winter, a new rock drama for HBO.
Keith Richards, New worth: $340M
While Mr. Jagger jumps into the world of cable TV, Mr. Richards is launching a new project of his own. Crosseyed Heart is his first solo album in 23 years and the third of his career. It comes complete with a marketing gimmick for the social media age—an online treasure hunt where fans can unlock up to four songs by following clues written on signs posted around England.
Bruce Springsteen, Net worth: $300M
Few musicians are as closely tied to a single state as Jersey-born Bruce Springsteen, who has amassed a fortune writing musical tales about one of the nation's most ridiculed places. And that fortune will no doubt swell with the current publicity blitz celebrating the 35th anniversary of The River. Columbia Records will release Ties That Bind: The River Collection on December 4, containing 52 tracks, four hours of never-before-seen video on three DVDs, a brand new documentary The Ties That Bind and a coffee table book of 200 rare or previously unseen photos.
Read more from The Rich List:
GIRL POWER: THE BEST COMPENSATED WOMEN CEOs
THE FATTEST OF THE FAT CAT POLITICAL DONORS