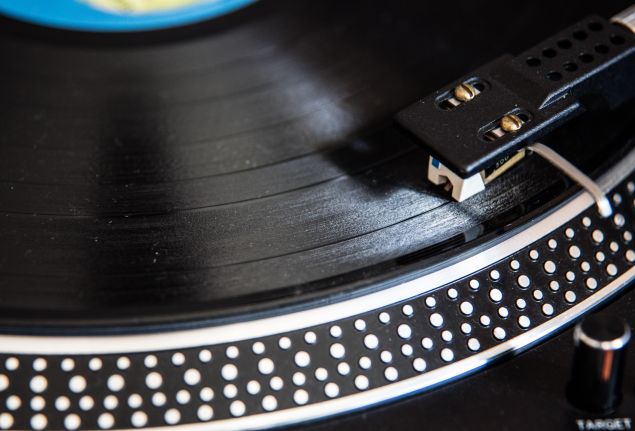 Robert 'Mack' McCormick, the musicologist, historian and folklorist whose massive private home archive of notes, photographs and interviews—collected on field researching expeditions in the deep South—has tantalized blues historians for decades, died last week in his Houston home. He was 85, and the cause was esophageal cancer.
It remains unclear what will become of Mr. McCormick's home archive now (he liked to call it to the Monster). "We haven't really gotten that far," his daughter, Susannah McCormick, who inherited her father's materials, told the Observer in a phone interview. "We'll be doing something with it, but we're not ready to say what."
Mr. McCormick, who also suffered from manic depression, had always intended to write a book about Robert Johnson, whose life he excavated in painstaking detail, but he never got around to it.
Alan Govenar, the author and historian, said he is currently working on putting out a book that Mr. McCormick and the British historian Paul Oliver never finished. On Texas blues, it is based on research that Mr. McCormick and Mr. Oliver conducted in the 1960s, and it will give blues aficionados and hardcore record collectors a sense of what has been hiding in the Monster. He said the book will most likely be published in 2017.
In the meantime, we asked an assortment of journalists, historians and record label owners to reflect on Mr. McCormick's complex legacy.
GREIL MARCUS
Critic and author
Despite the countless interviews and the many lives of research that have yet to see the light of day, the stories untold, America and the world are far richer than they would have been without Mack McCormick. There are great artists who live in history today only because Mack sought them out, found them or their traces, and honored them by listening to what they had to say.
TED GIOIA
Critic, historian and author of Delta Blues
Mack was generous in helping me in my research into early blues, and ranks among the most fascinating individuals that I've met in the field of music scholarship. It's a shame he didn't publish the results of his decades of research—I can attest, from my conversations with Mack, that he had many insights to share and a tremendous amount of unique knowledge on many subjects.
At one juncture, I tried to convince Mack to let me spend several days in conversation with him at his home in Houston, and then we would publish a transcript of our discussions. I am certain that this book of "conversations with Mack McCormick" would have been something special. Perhaps the informal give-and-take of a dialogue would have been a way of bypassing the writer's block that hampered his career again and again. But as with so many of McCormick's possible projects—most notably his never published biography of Robert Johnson—this one never reached fulfillment.
I feel fortunate to have known him. I hope that his personal archives will eventually reside in a university library, where future scholars can finish the work he never managed to complete on his own. He was one-of-a-kind, and I wouldn't be surprised if his posthumous legacy is even greater than what he achieved during his long life.
AMANDA PETRUSICH
Critic, journalist and author of Do Not Sell at Any Price
As a reporter, I've always admired what I presume was an unrelenting, ingenious methodology, a total doggedness in getting the story, or at least getting a story. Were those stories always sound? I don't know. Nobody knows. Does it matter? In the end, the sorts of details McCormick was dealing in have historic significance, sure, but for me – and maybe this is a supremely dopey way of thinking about it – the real answers remain in the grooves. The songs tell their own stories.
ALAN GOVENAR
Historian and author
My hope is the research that he did will become more widely available. Mack was a brilliant researcher and field worker. He had difficulty writing and putting it into cohesive form, which is the reason that when he collaborated with Paul, he provided his field notes and Paul wrote the text.
We tend to look at individuals rather than a generation, and Mack was part of this generation of people who were voracious about knowing everything they could now about blues music. Their primary source was records, and so when they'd find recordings, they'd share them and they'd write about them in the record magazines and they would research them. So, I think, to really understand Mack's significance, one has to see him in the context of Sam Charters, Chris Strachwitz, Paul Oliver. These were his peers, these were his contemporaries, these were his colleagues. And there were many others who were doing this kind of research at that time as well. There was this active flow of information between and among them. Some of them became more successful than others, and they all made their mark in different ways.
To the extent to which he was tragic, I supposed that's what people write about in obituaries, but yes, I mean, in some sense, one always wishes that people can actualize themselves to the fullest, but that's not always possible. I mean, Mack had other interests. The last time I talked to him, he was wanting to finish plays that he was working on.
The tragedy of it can be overstated and over-romanticized. Mack should be celebrated for what he accomplished and the contributions that he made.
LANCE LEDBETTER
Founder of Dust-to-Digital
I remember when we were producing our first release "Goodbye, Babylon" and had assembled a dream team of musicologists to assist with research on the artists, most of whom were relatively unknown. With 160 total recordings, I can recall digging very deep to uncover any relevant information for many obscure musicians. Over time, several experts started sending in annotations with facts that I could not verify anywhere else, and when I would inquire about the origin of the information, multiple experts would cite Mack McCormick. If Mack had conveyed the story to them, it was fact. He was a trusted source for the most discerning musicologists and became a trusted and reliable fountain of knowledge for that project and for our label in the years after.
PETER GURALNICK
Critic, author and historian
Mack was as brilliant and idiosyncratic — and from what I understand from others' testimony could be as difficult — as they come. But he was the soul of generosity to me, sharing his original research, his ever-evolving insights, and his published writing (as eloquent as the writing of anyone I know on his manifold subjects and interests) without hesitation, reservation or restriction. I'll always be grateful to him for the example he set, the friendship he offered, and the generosity he consistently showed. He was a true original (with the emphasis falling equally on both words).
ELIJAH WALD
Blues musician and author
I only talked with Mack once, but was a great admirer of his work. He was a unique figure and an amazing researcher, and by no means limited to blues. Our conversation was largely about the possibility of getting his research archived somewhere, and he was very insistent that the interest should not be limited to blues, since his work on Native American basket weaving was at least as important as his musical research.
Some interviews have been condensed and edited.