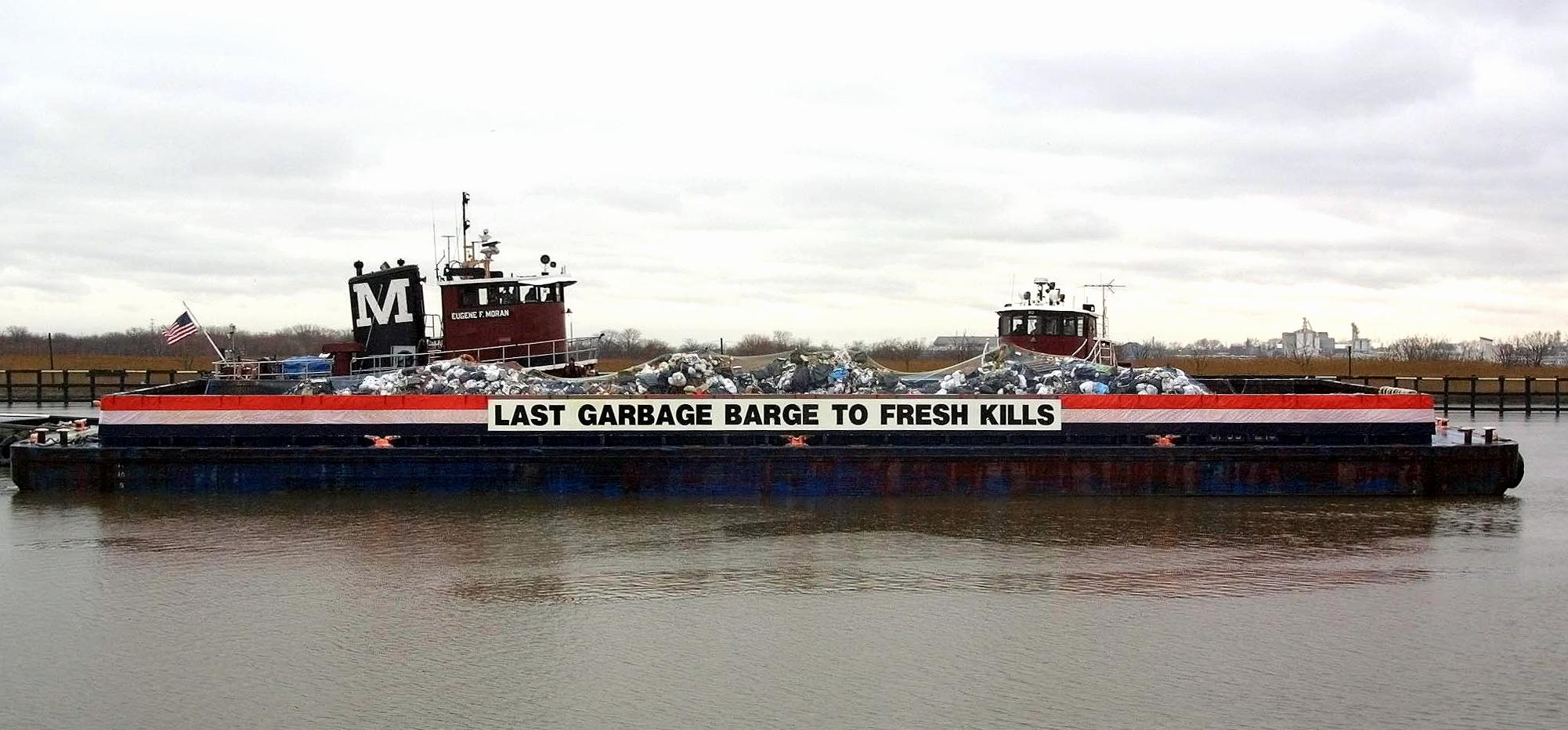 New York City has long struggled to get its residents to recycle—but city officials and advocates are hoping a financial incentive might help move things along.
Tomorrow the city will hold its first meeting of a working group to develop a "Save-As-You-Throw" program, aimed at providing financial benefits to New York City residents who do their part to boost the city's dismal recycling rate, which has hovered around 15 percent, less than half the national average.
"I think it's refreshing finally that we're talking about incentivizing, instead of leading with the stick and giving fines," Councilman Steven Matteo, a Staten Island Republican who is part of the working group, told the Observer. "Because as the rates show, fines aren't doing anything."
The initiative was first outlined in the mayor's OneNYC report on the environment, and is one of several programs designed to help the city meet an ambitious goal of sending "zero waste to landfill" by 2030.
"What we currently have in infrastructure and systems to process waste, to reach those targets—there's no way we can do it with what we currently have," City Councilman Antonio Reynoso, a Brooklyn Democrat who chairs the Sanitation Committee, said. "Looking at Save-As-You-Throw and doing other things definitely puts us in a better place."
Just how the program would work is what will be discussed at the meeting tomorrow, which will bring together lawmakers, officials from Mayor Bill de Blasio's administration, environmental advocates and other stakeholders. The idea is a spin on the Pay-As-You-Throw system used by many municipalities across the country, where residents pay for refuse removal—often through a system where bags for trash cost money but bags for recycling are free, incentivizing people to recycle more.
The city is not quite proposing the same thing—instead of charging people for throwing out trash, the preliminary concept from the Department of Sanitation focuses on rewarding residents for recycling more. One potential option would be to give buildings a recycling tax credit, and the more the building recycles and less they send to landfill, the more of the tax credit its residents get to keep. The progress could be measured by the use of special bags for recycling and trash.
"Most cities that use economic incentives to reduce how much you throw away employ a fee-based model," Ya Ting-Liu, New York City program director at the New York League of Conservation Voters, said in a statement. "The 'Save-As-You-Throw' program that Mayor de Blasio and [Sanitation] Commissioner [Kathryn] Garcia are exploring would be ground-breaking in that rather than a penalty, it seeks to reward people for throwing away less and recycling more. This would be a serious and innovative step toward achieving the NYC's ambitious 'Zero Waste' goal."
Mr. Matteo, who has proposed legislation that would raise fines for people who litter, said recycling is different. As opposed to trying to stop or punish a bad behavior like litter, the city is trying to encourage a good one.
"This is behavior that's not occurring–they're not recycling, a lot of people just aren't recycling. Or maybe they're putting things in the wrong bin, and they're getting violations," Mr. Matteo said. "It's better to incentivize and let them understand the complete recycling program, and separating the plastics and paper, the composting in Staten Island, there's a lot involved. So the more that we can provide a tax break to help change behavior in a positive way, I'm all for it."
Mr. Reynoso agreed that "everyone wants to get to a place where it's more incentives, more carrots than sticks," but cautioned the city would have to see through the process of developing the program to figure out where they will land.
"We're also going to be looking at other cities and what they're doing, of course, smaller cities, see what works and what doesn't work, why it works and why it doesn't work," Mr. Reynoso said, though he noted New York's old infrastructure presents problems other cities might not have.
Recycling has also been historically very low in New York City Housing Authority Buildings, which have little room to store recyclables, and difficult to manage in other cramped high-rises. That's made places like Mr. Matteo's district, where the housing stock is mostly single-family homes, a favorite spot for pilots programs testing out recycling techniques like composting.
The city spends some $300 million a year on removing trash, in part on transport costs and hefty tipping fees at out-of-city landfills—while recycling, when done efficiently, can sometimes make municipalities money due to markets for recyclables like plastics.
The mayor's zero-waste goal calls for cutting the amount of city trash that cannot be recycled or composted by 90 percent by 2030, eliminating the need for using large landfills. The Save-As-You-Throw plan is one of several initiatives being considered by the city in hopes of meeting that goal—there are also plans to extend composting programs citywide, offer easier to manage single-stream recycling curbside by 2020, reduce the use of plastic bags, expand recycling in NYCHA housing, make all schools zero-waste, expand the reuse and recycling of textiles and electronics, and reducing commercial waste.
"Mayor de Blasio's OneNYC outlines an ambitious vision for a stronger, more sustainable, more resilient, and more equitable NYC—and Zero Waste is a vital piece of that puzzle," de Blasio spokeswoman Amy Spitalnick said in a statement. "As we move to dramatically expand recycling and composting, we are ensuring that those plans are fully informed by communities and stakeholders around the five boroughs."
Mr. Reynoso said he believes the working group shows that the mayor's commitment is a real one.
"The working group is to look into Save-As-You-Throw, not necessarily to determine if it's a viable option," he said, "but to make it a viable option."