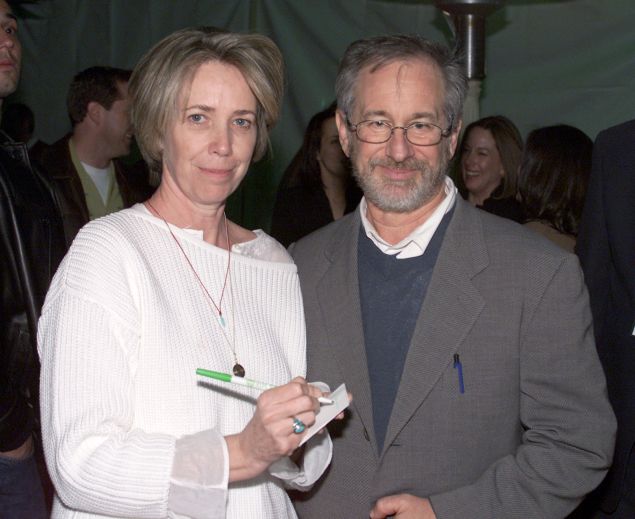 Screenwriter Melissa Mathison died yesterday at the age of 65. Mathison wrote the script for E.T., for which she earned an Oscar nomination. Other credits includeThe Black Stallion and Kundun, the 1997 biography of the Dalai Lama. She was on the board of the International Campaign for Tibet.
"Melissa had a heart that shined with generosity and love and burned as bright as the heart she gave E.T.," director Steven Spielberg said in a statement.
Despite these many accomplishments, several obituaries ran headlines that identified Mathison in relation to her ex-husband, a well-known actor.
"Melissa Mathison, 'E.T.' Screenwriter and Ex-Wife of Harrison Ford, Dies at 65," wrote Variety. Similar headlines ran in The New York Daily News and The Daily Mail. The New York Post ran Variety's story, but changed the headline, removing any mention of Mathison's career. "Harrison Ford's ex-wife Melissa Mathison dies at 65," the Post headline read.
"She stood on her own. Her career credits shouldn't include ex wife. 'E.T.' Screenwriter Ex-Wife of Harrison Ford," actress Rose McGowan tweeted, linking to the Variety story.
Sure, there were many news outlets that didn't define a talented female screenwriter as Harrison Ford's ex-wife. But even a tabloid should aim higher.