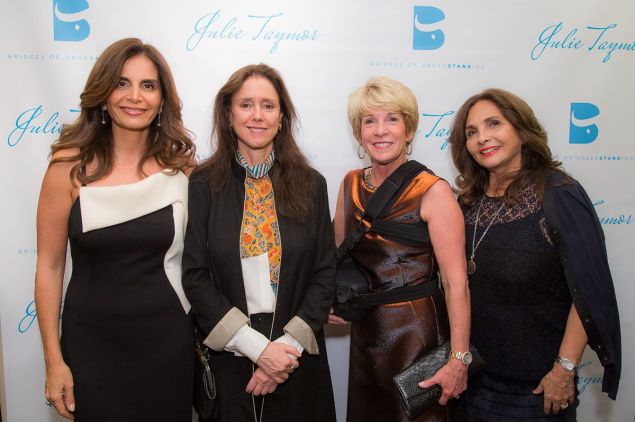 Last night Tony Award winning director Julie Taymor added another accolade to her myriad of accomplishments, but this time it was for her philanthropy work. She joined Bridges of Understanding's previous honorees who champion global citizenship including Reem Acra, Ambassador Stuart Holliday and Michael M. Kaiser. Ms. Taymor told Shindigger, "This is really something that I do believe is fundamental to what I try to do as an artist, which is to bridge those barriers between genres, people, races, counties, and stories. This is what I started doing when I started traveling as a kid. I went to Sri Lanka when I was 15 years old and then I lived in Indonesia for four years."
Taymour is best known for being the first Tony winning female director of The Lion King, which has shown for decades. "Having done The Lion King in every continent for the past 18 years and doing it in the local languages, I know that the thing that is special is what is common in us and that is a story like that—there is no one culture in the world that doesn't have it," says Taymor.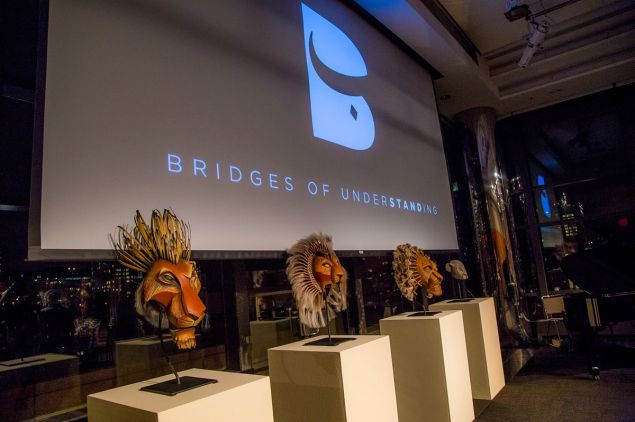 The foundation fosters a personal understanding between the American people and people of the Arab World, primarily through arts and humanities infused education and outreach initiatives. Each program is rooted in the art of storytelling, illuminating the shared human experience and inspiring the next generation of global citizens in the process.
Guests joined executive director Faisal Al-Juburi in the Stanley H. Kaplan Penthouse at Lincoln Center for an upscale dinner and exclusive performance by leading Arab American composer Mohammed Fairouz. Mr. Al-Juburi told Shindigger, "Ms. Taymor's life and career has been marked by a fierce commitment to exploring and providing platforms for the histories of otherwise unseen peoples. In her field, there is perhaps no greater example of intercultural understanding and sensitivity. She is respected for her deft ability to marry storytelling traditions in ways that pulsate with contemporary immediacy. And, her commitment to showcasing and furthering the artistic legacies of marginalized communities positions her as one of the most dynamically influential humanitarians of our time."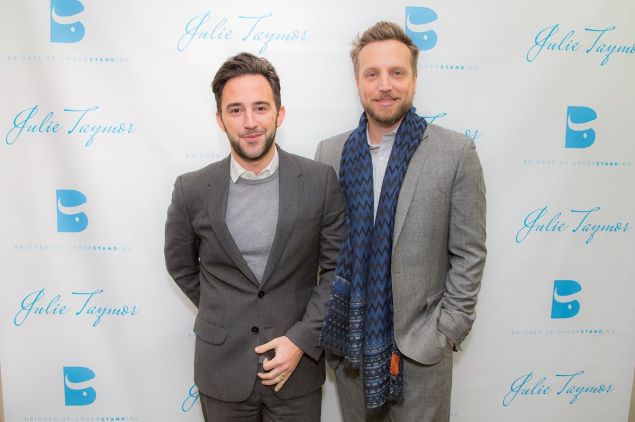 In correlation with the annual awards dinner, Bridges of Understand launched their latest initiative, Places of Pilgrimage, which is a video and podcast series providing a platform for the stories of young Arabs living in relegated communities. The first chapter of this series features Cherien Dabis, Nadia Dajani, Mr. Fairouz, playwright Heather Raffo, and Lameece Issaq lending their voices to the stories of five young women.
As for bridging the gap in today's modern world, Al-Juburi says, "The most prevalent misconception is that there is a monolithic Arab identity that is not rooted in the same human motivations and interests of those present in the Western World."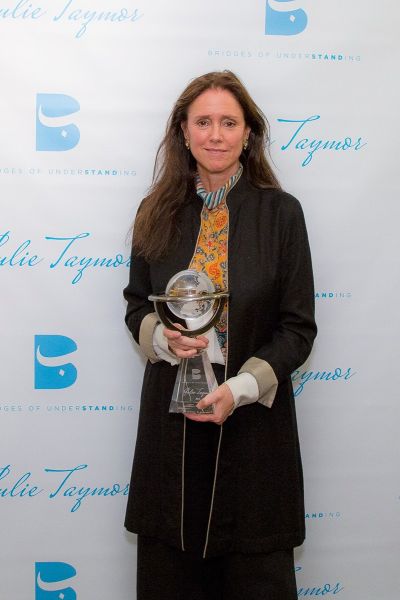 One of Bridges of Understanding's American students, Elise, said it perfectly, "We can choose to judge and further our ignorance, or we can choose to ask questions and discover the similarities that exist in a world full of diverse people."