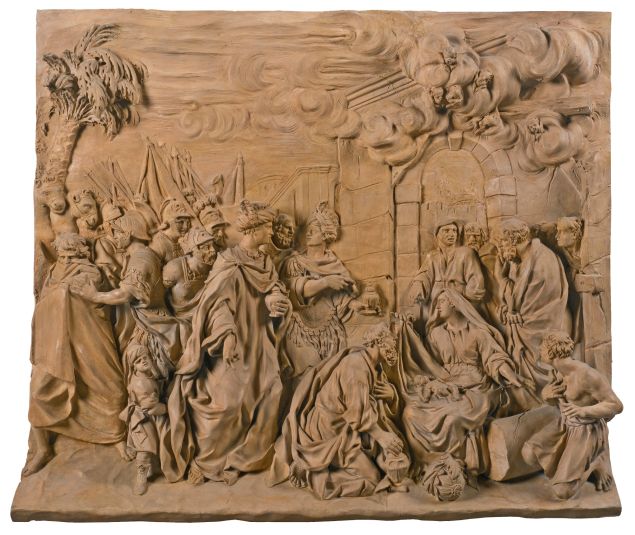 If selling the collection of one former staffer wasn't enough, Sotheby's is getting ready to do it again.
The house is still wrapping up its controversial sales of the collection of A. Alfred Taubman, billionaire developer and former house chairman, for which it guaranteed the entire hoard for $500 million. On December 10, Sotheby's will auction the diverse collection of John Winter, former president of Sotheby's Italy and director of its London headquarters. The Winter Collection sale will feature bronze sculpture, furniture, decorative arts and porcelain sculptures.
As a collector, Winter is perhaps best known for his love of Doccia porcelain, which features prominently in the 186 lots on offer. The Doccia Factory, near Florence, commissioned plaster molds and wax casts of works by notable sculptures of the era throughout the 18th century. Among the sales highlights is a Doccia sculpture of Apollo and Daphne, probably produced around 1750, made from a model by Florentine sculptor Massimiliano Soldani-Benzi. The sculpture is estimated at between $153,470 and $191,838.
"The Winter Collection is a testament to the eye of one of the art world's great connoisseurs," said Sotheby's Head of Sotheby's European Sculpture and Works of Art Alexander Kader in a statement.
The sale will also feature a two terra-cotta reliefs by Italian sculptor Girolamo Ticcati, which Winter purchased from Sotheby's sale of the collection of philanthropist and art collector Arthur M. Sackler in 2010. A set of important drawings by renowned 18th century Italian goldsmith Luigi Valadier are estimated at between $6,139 and $9,208 each.
In its promotion of the sale, the house calls attention to several lots prices below approximately $4,500, which it says provides "exciting opportunities for collectors."