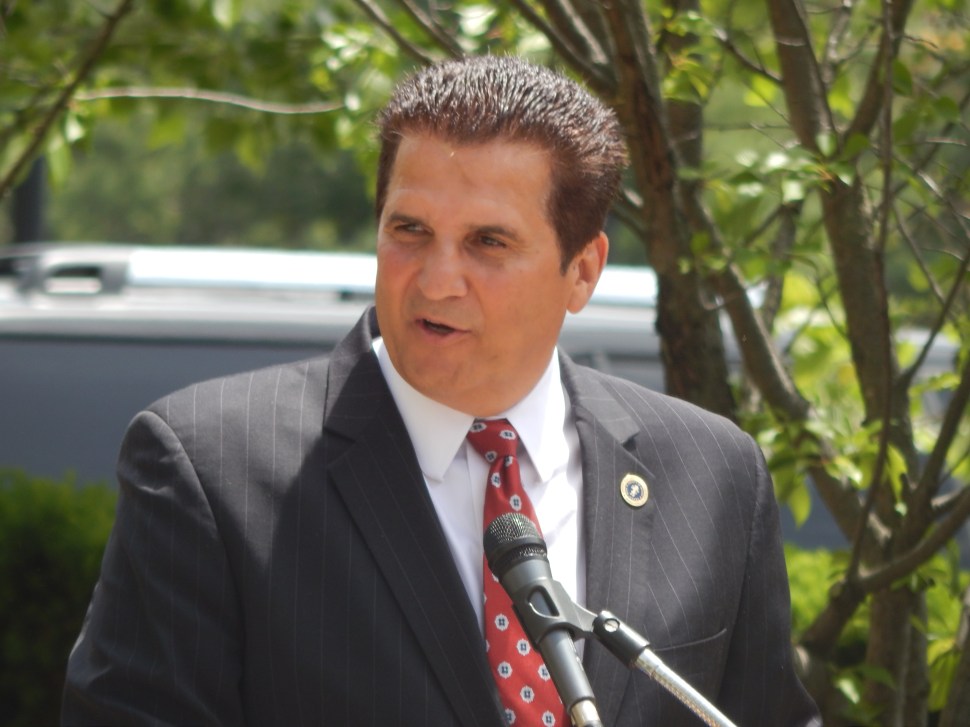 Buzz this week attended Essex County Executive Joe DiVincenzo as a potential 2017 candidate for governor, with sources telling PolitickerNJ that the veteran Democrat has increasingly avidly entertained the idea of a guv run in conversations with other Democrats.
DiVincenzo flag-poled the idea in at least two recent conversations, the sources said.
At present, Democrats are considering five party members jockeying for attention as 2017 gubernatorial timber: Jersey City Mayor Steven Fulop, Senate President Steve Sweeney (D-3), former U.S. Ambassador to Germany Phil Murphy, state Senator Ray Lesniak (D-20) and Assemblyman John Wisniewski (D-19).
None of those candidates hails from Essex County.
Democrats in Essex – the most prodigious of any county in the state – see themselves as the leading players in the coronation ceremony of the next governor. Some in their ranks are mildly irritated that Essex does not have a candidate for governor.
U.S. Senator Cory Booker's (D-NJ) name routinely circulates as a potential "clear the field" prospect, often invoked by a small circle of establishment types as the Democrats' best contender who could assist in enabling the party to avoid devolving into a bloody civil war. But if Booker doesn't run and the core players can't agree on a name, might DiVincenzo put himself forward as a compromise option?
Party sources say it could happen.
He wouldn't campaign for it in the sense that he would suddenly begin coordinating a schedule of political events to kiss rings statewide. But DiVincenzo would make sure to be in position to be the second choice of a majority of key power brokers.
While acknowledging the county executive's seasoned knowledge of government, conceding his powerful political position as a countywide Democratic figure in the Democrats' richest primary county, and noting his strong relationships within the party establishment, two sources also acknowledged DiVincenzo's biggest hurdles. The first is that he seriously annoyed party members in 2013 when he backed the reelection of Republican Governor Chris Christie. The second is that he has a rocky relationship with public sector unions.
All that could disappear, one source argued, with the simple acknowledgement of DiVincenzo's strong footing in the politically unavoidable – even fundamental – Essex County.