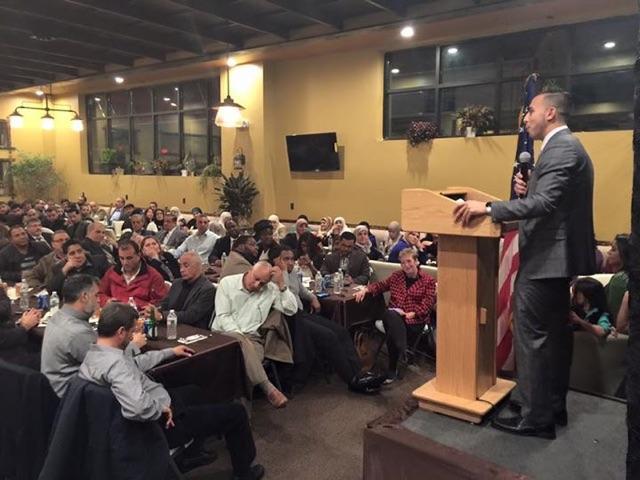 Coming out of the gate strong early, Paterson Ward Six candidate Al Abdel-azziz formally launched the fundraising arm of his 2016 campaign last night against incumbent Councilman Andre Sayegh.
At a packed fundraiser, Abdel-aziz raised $70,000 toward his bid to defeat the veteran incumbent.
An educator and longtime Democratic Party leader and ward organizer, Abdel-aziz has the support of Mayor Jose "Joey" Torres, who last year beat Sayegh in the mayor's race.
Irritated by Sayegh, Torres would love Abdel-aziz to eradicate Sayegh from elected office in the May nonpartisan election. Although not eschewing the mayor's support by any means, Abdel-aziz's allies say the candidate has his own broad base and his own agenda. He's running his own campaign against Sayegh – for his own reasons.
"The people are fed up in the Sixth Ward," Abdel-aziz said.
Abdel-aziz concede that beating Sayegh citywide is one thing, and beating him in Ward Six quite another. An excitable retail politician who wears out shoes when he shores up the ward once occupied by his mentor U.S. Rep. Bill Pascrell, the councilman will be a very tough out.
Sayegh feels especially energized now a week after helping to stare down the mayor's proposed recreation tax.