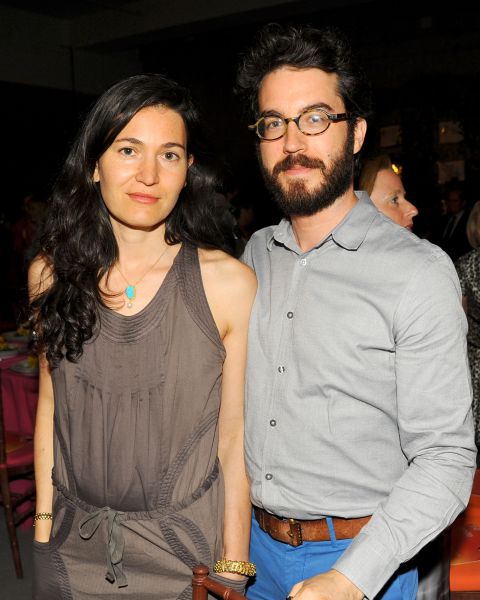 It really did seem like a modern day literary love story: one writer meets another; they get married, have children, and move into an idyllic Brooklyn townhouse.
But alas, star literary couple Jonathan Safran Foer and Nicole Krauss announced in 2014 that they were separating, not just from each other but also, it appeared, with their Park Slope townhouse.
Mr. Foer, the writer behind such works as Everything Is Illuminated and Extremely Loud and Incredibly Close, and Ms. Krauss bought the home in 2005 for $5.75 million. Shortly before they announced their split, they listed it for $14.5 million, later reducing it to $13 million.
A rep previously told the Post that while Ms. Krauss initially stayed in the home, she had moved out to live closer to her ex, who purchased a Boerum Hill brownstone.
But it looks like Ms. Krauss simply couldn't part with the seven-bedroom, 4.5-bath residence—per public record, paying her ex $3.03 million for the home, she is now the sole owner of 646 2nd Street. (A circumstance that may have been influenced by the couple's inability to cash in for upward of $12 million.)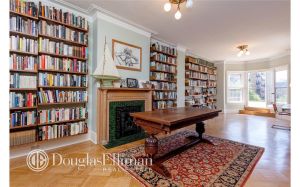 We can see why she wouldn't want to leave the 7,670-square-foot Park Slope limestone—eight fireplaces, a solarium, skylights and its proximity to Prospect Park are usually posh amenities, even in the haute bourgeois environs of Park Slope.
Pictures from the previous listing show that the home is pretty much exactly how we would picture the home of a literary power couple—i.e. endless books lining the walls.
If Mr. Foer is upset in any way about losing his old home, he at least has a new brownstone at 374 Pacific Street to help ease the pain. He's also allegedly dating fellow Brooklynite Michelle Williams, so that helps, too.
Not many marriages between writers end with both parties residing in multimillion-dollar brownstones (or with dating Hollywood actresses) so thank you, Mr. Foer and Ms. Krauss, for creating hope, and, probably more so, envy, in writers everywhere.