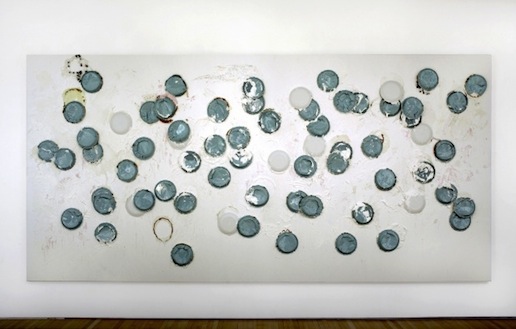 Don't you wish you'd picked up that Lucien Smith that sold for almost 40 times its purchase price two years after he graduated from Cooper Union? That investment really beats any index fund, or even New York City real estate.
Well, if you fancy yourself a savvy enough buyer, next weekend is your chance to spot the next up and coming art star. It's the School of the Museum of Fine Arts' annual art show in Boston November 19 through 22. It's open to the public and last year there were works available for under $100.
Not bad, considering what some people call "affordable art" these days. And keep in mind that SMFA graduates include Cy Twombly, Ellsworth Kelly and many others.
SMFA also seems to be courting Millennial buyers. They sent out light-hearted mailers that read "Buy some art to stare at in case your phone dies." A nice reminder that even if you aren't looking at art as an investment, it can be pretty, and a nice way to decorate your home (cheaply, in this case). Plus, why not support a young artist instead of IKEA?