As the months inch closer to the holiday season, formal invitations are piling up. Belles of the ball must contend with blowouts, flattering gowns and a clutch that can hold slightly more than a stick of gum. Meanwhile, as the modern misconception goes, men reach for the same black tuxedo again and again.
To which we beg: please don't. Menswear expert and sought-after celebrity stylist Jeanne Yang backs up that notion.
To touch upon her experience dressing men for the red carpet and beyond, she ticked off an impressive list: "I've done four Batmen, from Christian [Bale] to George [Clooney], Ben Affleck and Michael Keaton; two Supermen, Henry Cavill and Brandon Routh; two Spider-Men, Andrew Garfield and Tobey Maguire; and Robert Downey Jr. as Ironman." Needless to say, as the woman behind the best-dressed leading actors in the world, her advice is sound.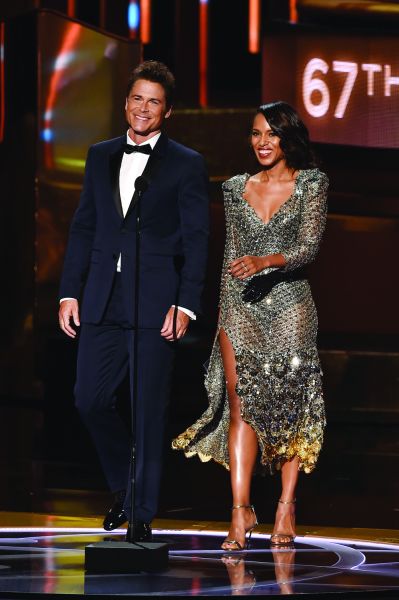 So, what is the alternative to that drab black suit? "I was told by someone years ago that navy is a rich man's black. We found that black would just suck the color out [in photographs], whereas navy would give a luminescence and shine," Ms. Yang lamented to the Observer at her Los Angeles studio. As an example, she pointed out the dark blue Burberry two-piece that she dressed Rob Lowe in for the Emmys this past September. She also favors midnight blue styles from Brunello Cucinelli, due to the quality of fabric used by the Italian label. Other colors Ms. Yang suggested are dark gray and burgundy.
However, it doesn't matter how fine the fabric or color of an expensive tuxedo is if it does not fit properly. Forget the rule that a suit jacket should have enough room in the shoulders to be able to throw a football. "When are you throwing a football when you're in a black tie? Or even in a suit?" Ms. Yang pointed out. But do keep in mind her golden rule: don't be afraid to size down. "Every guy who is a 40 thinks he's a 42 and every guy who is a 38 thinks he's a 40," she explained. A tighter jacket will generally look better in photographs, but be careful to leave enough room so the front buttons do not strain and cause crease lines.
While in pursuit of a jacket and pants that fit properly, be wary of the expensive allure of a custom number. "Made to measure is something that people should get if they have an interestingly shaped body, especially those with wider shoulders and shorter arms," said Ms. Yang.
However, it is possible to buy off the peg if the brand is known for cutting a great suit, such as Ermenegildo Zegna or Tom Ford, where a polished look is basically guaranteed.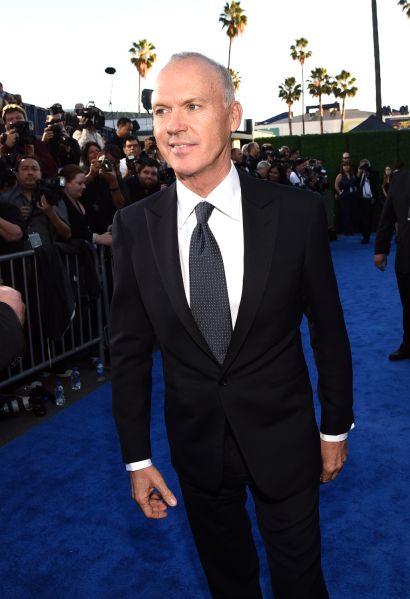 "Plus," Ms. Yang told us, "if you can get a really great looking tuxedo, the jacket can be worn later on to a cocktail party with a pair of jeans and a tie."
Once a suit has been selected, the fun really begins as smaller details come into play. Between shirts, shoes and ties, Ms. Yang affirmed what women already know: "Get a nice shoe; you're never going to change shoe sizes," she urged. "If you buy a beautiful patent leather loafer, you are going to keep that for the rest of your life. Just make sure you keep it really well polished."
Sneakers also received a nod of approval from Ms. Yang, who helpfully suggested an elevated sneaker, in either patent leather or suede by Louis Leeman instead of rocking those old Chuck Taylors.
Ms. Yang's subtle trademark is her ability to turn conventional dressing on its head just enough for it to look new, yet remain recognizable. At a recent black tie instructional talk at Saks, she noted that the Sean Connery/Rat Pack look—which involved a black on black tie and shirt combo and a turtleneck under a classic button down—received the best feedback of the whole day.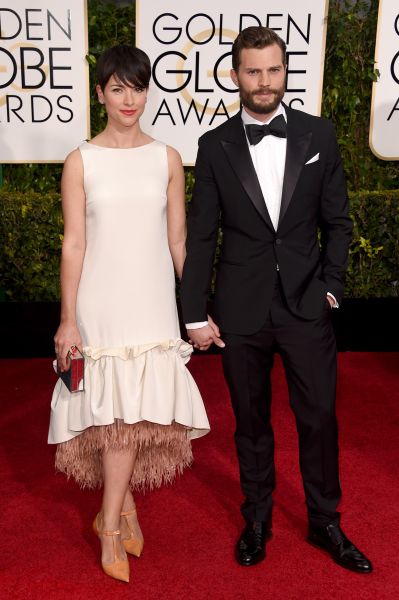 Grooming is, of course, the final touch. "I did a campaign a while ago with Gillette, and one of the things they were saying is that men haven't been shaving as much. But you've still got to groom the beard!" Ms. Yang exclaimed. Her preferred look for the red carpet is "kept but unkempt." 50 Shades of Grey star Jamie Dornan nabbed an honorable mention at the Golden Globes—not for being best dressed in his Louis Vuitton suit, but for having the best beard on the red carpet. Ms. Yang applauded groomer Kim Verbeck for preening his facial hair to match the polished two-piece, creating a seamless and tasteful look.
Finally, the true secret to attaining a movie star's wardrobe lies in the ability to keep an open mind: "I don't work with anybody who is super duper difficult," the style guru admitted. "With certain clients in the past, it was like arguing the Supreme Court for an outfit. I was half expecting to see [NPR's] Nina Totenberg on the other side narrating."