Artist Jim Thorell, who recently had a solo show of his brightly hued abstractions of floral landscapes titled "7 Paintings" at the S2 gallery in Sotheby's New York headquarters, awoke Friday morning to find a spray-painted swastika on the front door of his Stockholm, Sweden studio.
Then he did what painters do.
"I reacted immediately and grabbed a can of brown paint before I could even reflect" said the 31-year-old painter, who felt the need to quickly cover up the racist symbol.
It wasn't the first time Mr. Thorell had witnessed Nazi behavior in his neighborhood, nor was it the worst. In 2013, he found himself a target during a peaceful antiracism rally in a Stockholm suburb when twenty men dressed in black suddenly attacked him with sticks and knives, he told the Observer via Facebook. The experience was especially harrowing since he was with his newborn daughter and elderly father.
"Sweden has a constant presence of violent nazi groups," said the artist. "Throughout my life, they have always been around. Sometimes they kill. Most times, it's this kind of small thing; a swastika sprayed on the door of a building. We downplay it like it's a 'gang' thing, but it's become normalized within the far right and nationalistic fascist movements in Europe that thrive on fear and conflict. It's telling that the party representing this group is the third largest political party in our government, according to recent polls."
The MFA grad of Valand Academy at Gothenburg University in Sweden—who is not Jewish—said that his studio building also houses a leftist publishing house called Ordfront and a private school, so he may not have been the intended target.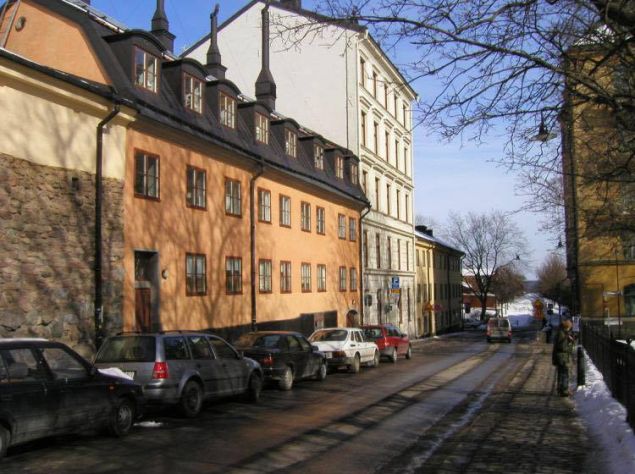 Aside from S2 gallery, Mr. Thorell has shown his work at the Galleri Karl Kostyál in Stockholm and Galleri Loyal in Målmo, among other European galleries and art fairs.
He is slated to be in a group show at Bas Fisher International during Basel in Miami this December and will have a solo show in early 2016 at the London gallery Roman Road.